A Faster Way for UCR Students to get to Class from San Bernardino on Public Transit
September 18, 2017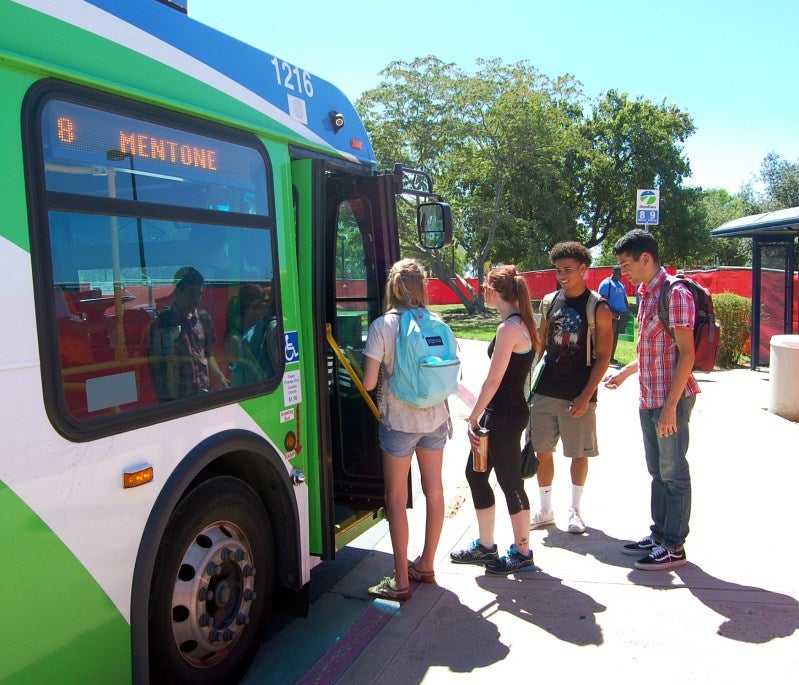 If you're a University of California, Riverside (UCR) Highlander commuting from the San Bernardino region, you may have an easier, faster way to get to school this quarter!
Omnitrans Freeway Express Route 215 departs toward Downtown Riverside from the San Bernardino Transit Center every 20/30 minutes on weekday mornings. You'll arrive at the University and Lemon stop in Downtown Riverside in just 25 minutes – perfect for finishing up a last minute assignment or squeezing in some extra studying for that midterm!
Once in Downtown Riverside, connect to RTA's new RapidLink Gold Line heading northbound, which takes you directly to the UCR campus. The new RapidLink line runs every 15 minutes Monday-Friday from 5:30 a.m. to 8:30 a.m., and from 2:30 p.m. to 5:30 p.m. if you have afternoon or evening classes. Travel time to UCR from this point is 17 minutes.
You might already know that UCR students ride RTA FREE with the U-PASS program. But did you know that Omnitrans offers fare savings with 7, and 31 day passes available for students? Click here for details!
For additional information, visit omnitrans.org/blog.