Public Transportation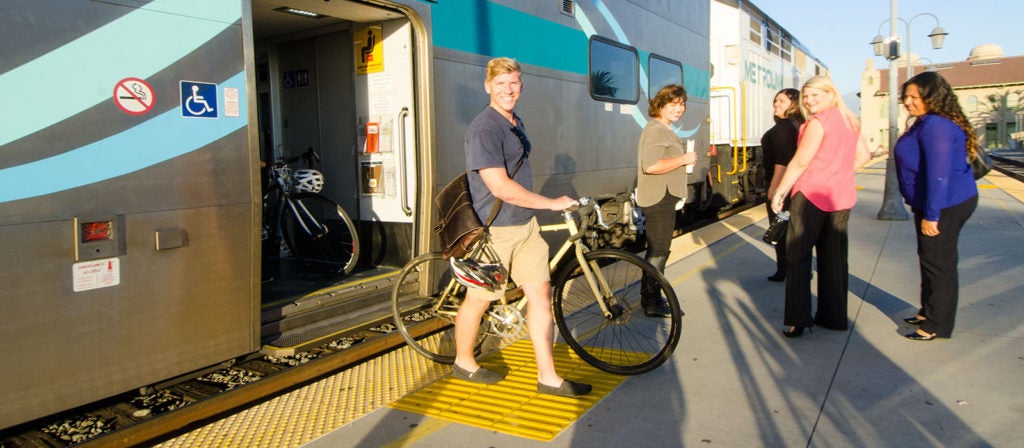 San Bernardino County Transportation Authority (SBCTA) plays a key role in public transportation. SBCTA distributes many of the funds for public transit service and is responsible for oversight of all transit service throughout San Bernardino County.
Seven operators currently serve San Bernardino County and SBCTA provides financial support to six of those transit operators – we do not provide funding to Foothill Transit Authority. Along with other added benefits, this support allows senior and disabled riders to enjoy lower fares and expanded service.
Transit information is now available online where you can find information about bus or rail schedules, fares, stops, maps and much more whether you are planning to travel by bus or rail.
In addition to visiting each operators' site for information, you can also log on to IE511 (www.ie511.org/trip-planners) and use their Southern California Bus/Rail Trip Planner.
Public Transportation During COVID-19
Health & Safety Pledge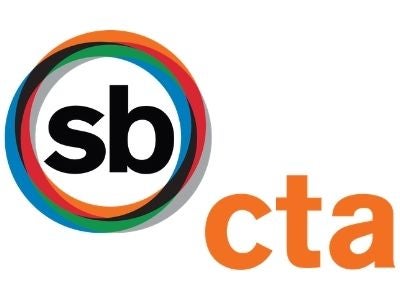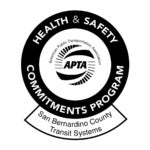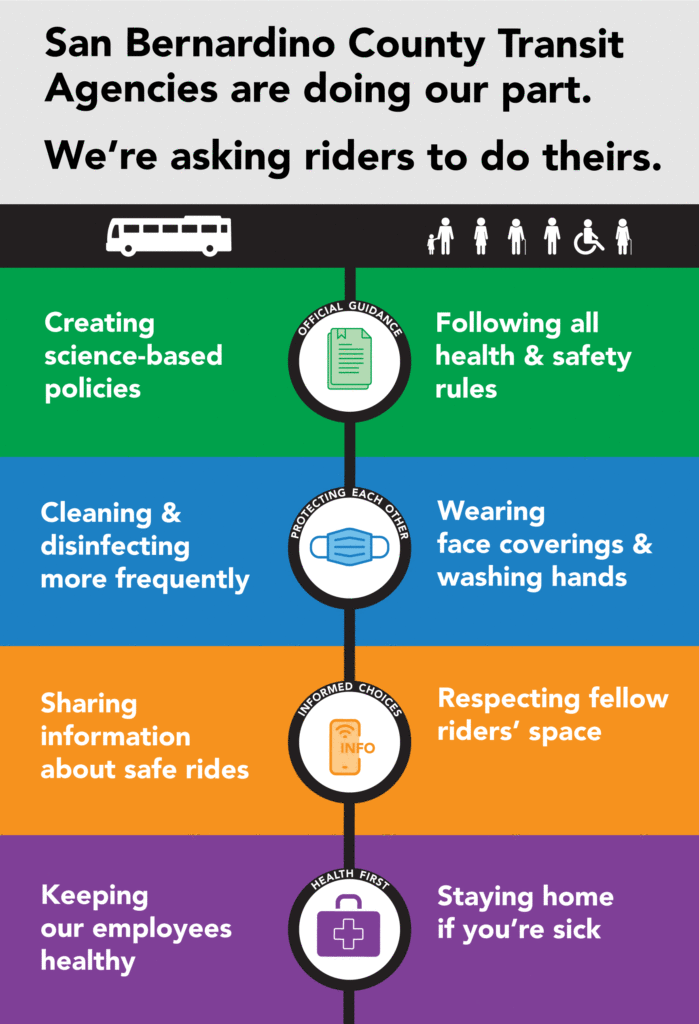 Public Transit's Commitments to Health and Safety
San Bernardino County's transit agencies have joined a national effort to make every ride safe. And they are asking riders to be part of the program.
Technology Tools to Make Riding Transit Safer and Easier
Another way that San Bernardino's transit agencies are fulfilling these commitments is with technology tools that give passengers the information they need to use transit safely and easily.
Vehicle Capacity
Metrolink riders can use the new "How Full Is My Train?" tool on the website to help riders plan ahead and ensure there's enough room for social distancing aboard the train. metrolinktrains.com/howfull.
Omnitrans riders can relay bus crowding information using the Transit app's GO step-by-step navigator, all in real-time.
Contactless Fare Payment Using a Smartphone
Real-time Information
Bus
Rail
Metrolink
Since 1992, Metrolink has provided Southern California drivers with a safe, convenient alternative to driving. As drivers choose Metrolink, traffic is relieved and air quality is improved.
Metrolink is governed by Southern California Regional Rail Authority (SCRRA), a joint powers authority made up of an 11-member board representing the transportation commissions of Los Angeles, Orange, Riverside, San Bernardino and Ventura counties. Metrolink trains operate on seven routes across a six-county, 536 route-mile network, which includes a portion of northern San Diego County.
For routes, schedules, fares and other information, visit the Metrolink website or call customer service at Call (800) 371-5465 or, for speech or hearing impaired, (800) 698-4833 (4TDD)
Other Options
Lyft
SBCTA, in partnership with Omnitrans, Metrolink, Lyft and Ontario International Airport, are now providing up to $35 off Lyft rides between the Ontario International Airport and the Metrolink stations in the cities of Upland, Rancho Cucamonga, Ontario, and Montclair for passengers of the Omnitrans bus and Metrolink rail services.
The subsidy can be used up to 120 rides per month and must occur during Omnitrans and Metrolink operating hours. Riders with smartphones will enter the code GOSBCTA into the Promos screen of their Lyft mobile application and the subsidy will automatically apply to any eligible ride and automatically renew from month to month. Riders without a smartphone may call (909) 235-5544 to reserve a Lyft ride over the phone or call 1-866-946-4938 for wheelchair accessible vehicles and mention the code 'GOSBCTA' to have the subsidy apply over the phone.
For more information on the program, visit the Lyft Connection to Ontario International Airport website.
*Limited time offer