A Rewarding Commute in the Inland Empire
April 21, 2022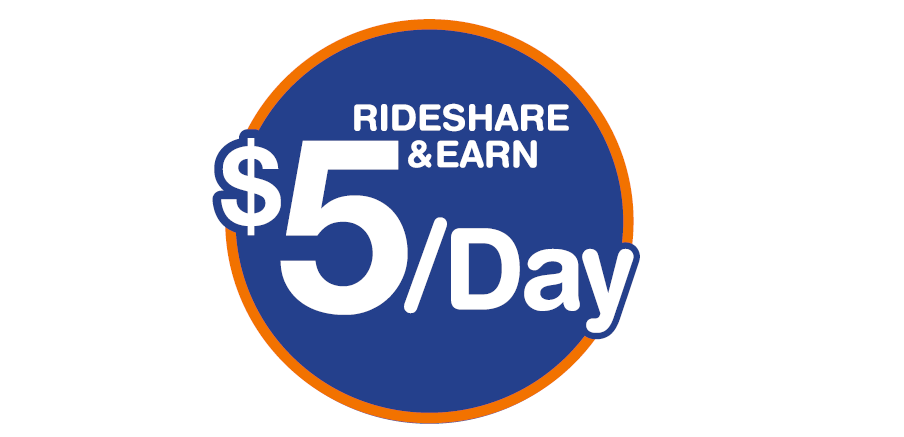 SAN BERNARDINO, Calif. – The San Bernardino County Transportation Authority (SBCTA), in partnership with the Riverside County Transportation Commission (RCTC), is announcing IE Commuter's exciting new $5/Day rideshare incentive program. Commuters who rideshare and live or work in San Bernardino or Riverside counties now have a chance to earn up to $125 in gift cards for logging their commute miles.
As more people resume their work commutes, IE Commuter is providing both existing and new commuters an opportunity to participate in the newly enhanced rideshare rewards program. Commuters riding transit, vanpooling, carpooling or engaging in other forms of ridesharing to work can significantly reduce commute costs and reduce the stress of driving alone. At the same time, they will also be eligible for $5 in gift card rewards per day up to $125 in a 90-day period. Commuters must sign up and start logging their ridesharing trips for a minimum of five workdays a month to qualify.
"Ridesharing has great benefits for commuters and the community," said SBCTA President Curt Hagman. "This program gives commuters the opportunity to earn rewards while helping reduce traffic, pollution, stress and time spent stuck on the road." To achieve these goals, IE Commuter is adding the $5/Day program to their suite of incentives for commuters ridesharing in San Bernardino County.
To qualify for the $5/Day program, both the commuter and their employer must be registered with IE Commuter. To start earning rewards today, or for more information, visit IECommuter.org to reach an IE Commuter representative on Live Chat or call 1-866-RIDESHARE (866-743-3742).
###