Business 2 Business Recap
October 11, 2022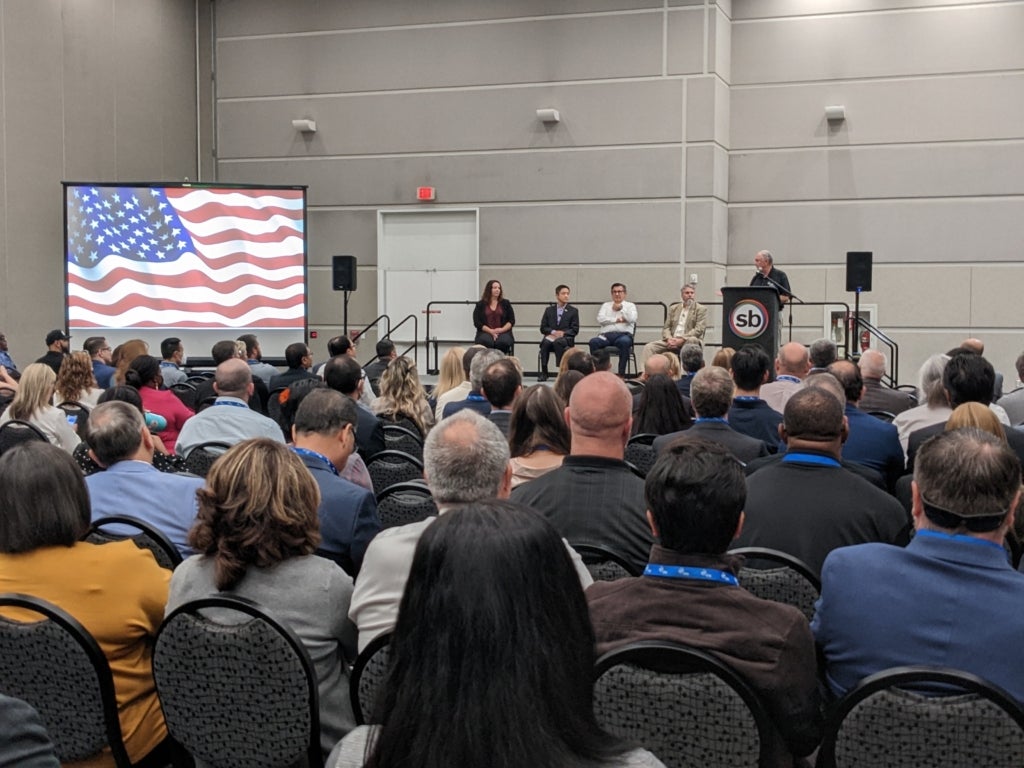 Last month, SBCTA hosted its annual Business to Business (B2B) Expo and State of Transportation. The event connected firms for future teaming opportunities, enhanced awareness of local labor, and educated prospective bidders on upcoming contracting opportunities. This year's Expo showcased 60 owner and employer booths including Caltrans District 8, Metrolink, Omnitrans, Ontario International Airport, and Riverside County Transportation Commission.
SBCTA President Art Bishop kicked off the event welcoming more than 300 attendees at the State of Transportation in San Bernardino County. The panel – Executive Director Ray Wolfe, Deputy Executive Director Carrie Schindler, Project Delivery Manager Sal Chavez, and Chief of Toll Operations Philip Chu – discussed current trends in project delivery, future procurement opportunities, insights to improving status as a vendor to the agency, and the innovative solutions on tap for the future of San Bernardino County.
We already have more than 40 owner and employer booths registered for the 2023 Expo!
Thank you for another successful event!