B2B – Seven Years and Still Going Strong
November 12, 2019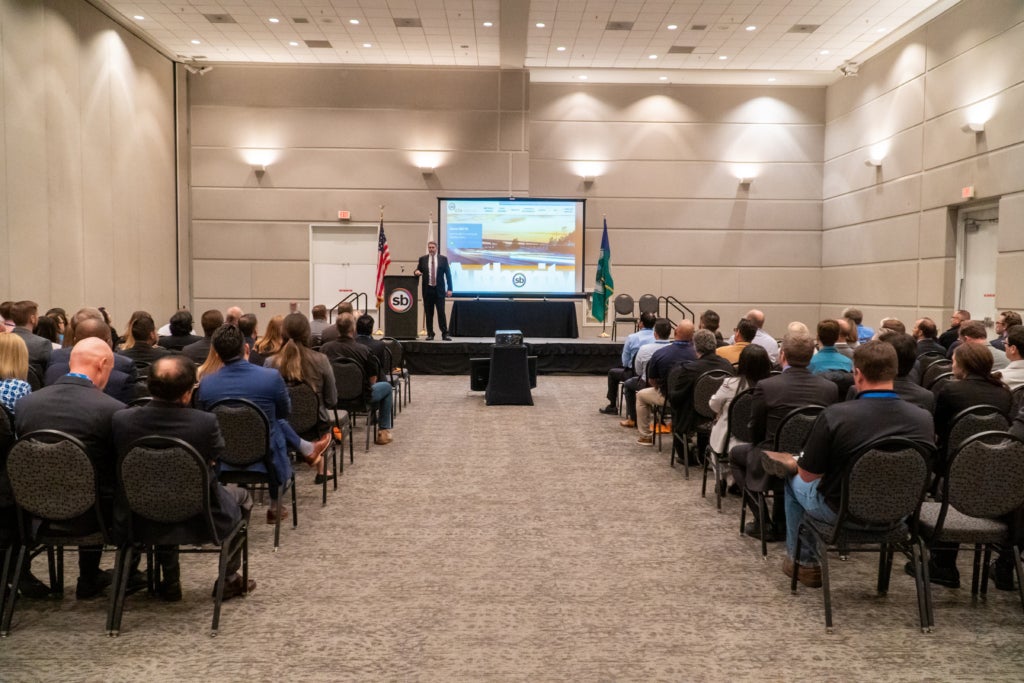 On October 29th, SBCTA hosted their 7th annual Business 2 Business (B2B) Expo at the Ontario Convention Center. The B2B Expo is an outreach opportunity for the contracting community of Southern California. The expo connects prime and subcontractors, enhances awareness of local labor, and educates prospective bidders on what makes for an effective proposal.
This year, SBCTA President Darcy McNaboe kicked off the event welcoming more than 300 attendees and highlighting the opportunity the expo provides to contractors in our county. SBCTA Executive Director, Dr. Ray Wolfe, followed with a presentation on the State of Transportation in San Bernardino County. Following the welcoming session, attendees were able to visit the Expo Hall. The Expo Hall, filled with over 55 booths, was an opportunity for attendees and vendors to network and learn about local business opportunities.
Thank you for another successful event!