Caltrans I-15 District-Wide Striping Project to Begin May 29 in Two Locations
May 29, 2018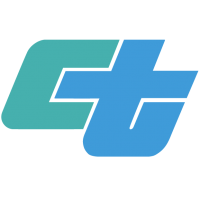 SAN BERNARDINO — The California Department of Transportation (Caltrans) will start
a District-wide striping project on Tuesday, May 29, 2018, to restripe over 1200 lane miles on Interstate 15 (I-15) from the San Diego County line to El Cerrito Road in Corona and from State Route 60 (SR-60) to the Nevada state line. This $28 million project, funded by Senate Bill1, has been awarded to Cal-Stripe Incorporated, who will replace lane and shoulder striping with stateof-the-art thermoplastic road marking paint, which is wear-resistant, bright and highly reflective. This will improve lane visibility and enhance traffic safety on the I-15 in San Bernardino and Riverside counties.
Moving and static lane closures will occur over the length of the project, with at least one lane open during the operation at all times. On the south end of I-15 near the San Diego County line at this time there is no work scheduled for the next three weeks and this extends up through Riverside County.
Starting at Kenwood Avenue in San Bernardino County there will be static lane closures along I15, which will progressively move north. At the north-most end of the project at the Nevada state line moving southwest towards Barstow there will be moving lane closures. These closures will take place at various times from 7 p.m. to 10 a.m. Monday through Sunday, except holidays. Please check Caltrans free QuickMap app for specific lane closure on the day of travel and add in extra time for your travels during this project.
Please note: the work schedule is subject to change due weather and construction constraints.
Click here for full Caltrans Commuter Alert Notice.