City of Fontana Recognized for Energy Efficiency
June 12, 2019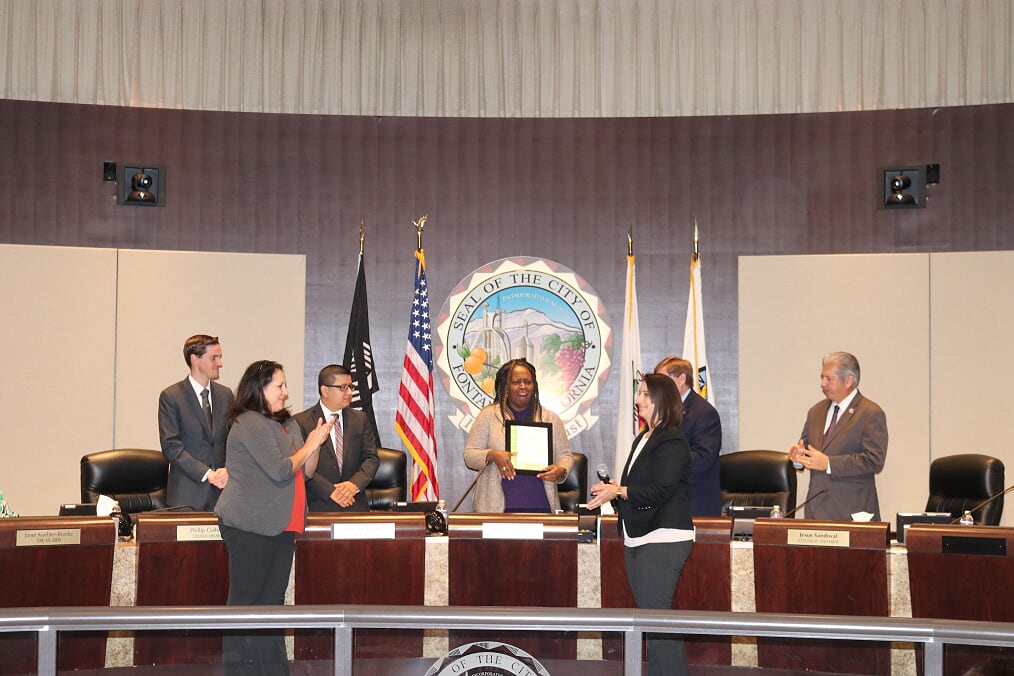 The City of Fontana was recognized by the San Bernardino Regional Energy Partnership (SBREP) and Southern California Edison (SCE) at their March 12th City Council meeting for advancing to Gold in SCE's Energy Leadership Partnership (ELP) program through the SBREP.
The city's accomplishments were achieved by converting streetlights throughout the city to LED, saving more than 2,500,000 kWh and receiving more than $1.2 million in incentives. SCE's ELP program is a four level tiered approach in which all participating cities start at Valued and have an opportunity to advance to Silver, Gold and Platinum for achieving a combination of kWh reductions, implementation of demand response programs and community outreach.
The overall goal of the SBREP program is to support cities with implementing energy efficiency upgrades within their facilities by offering free resources and technical assistance, energy efficiency programs and encouraging them to lead by example.