City of Rancho Cucamonga Receives Awards for its Sustainable Community Action Plan and Energy Efficiency Efforts
February 21, 2019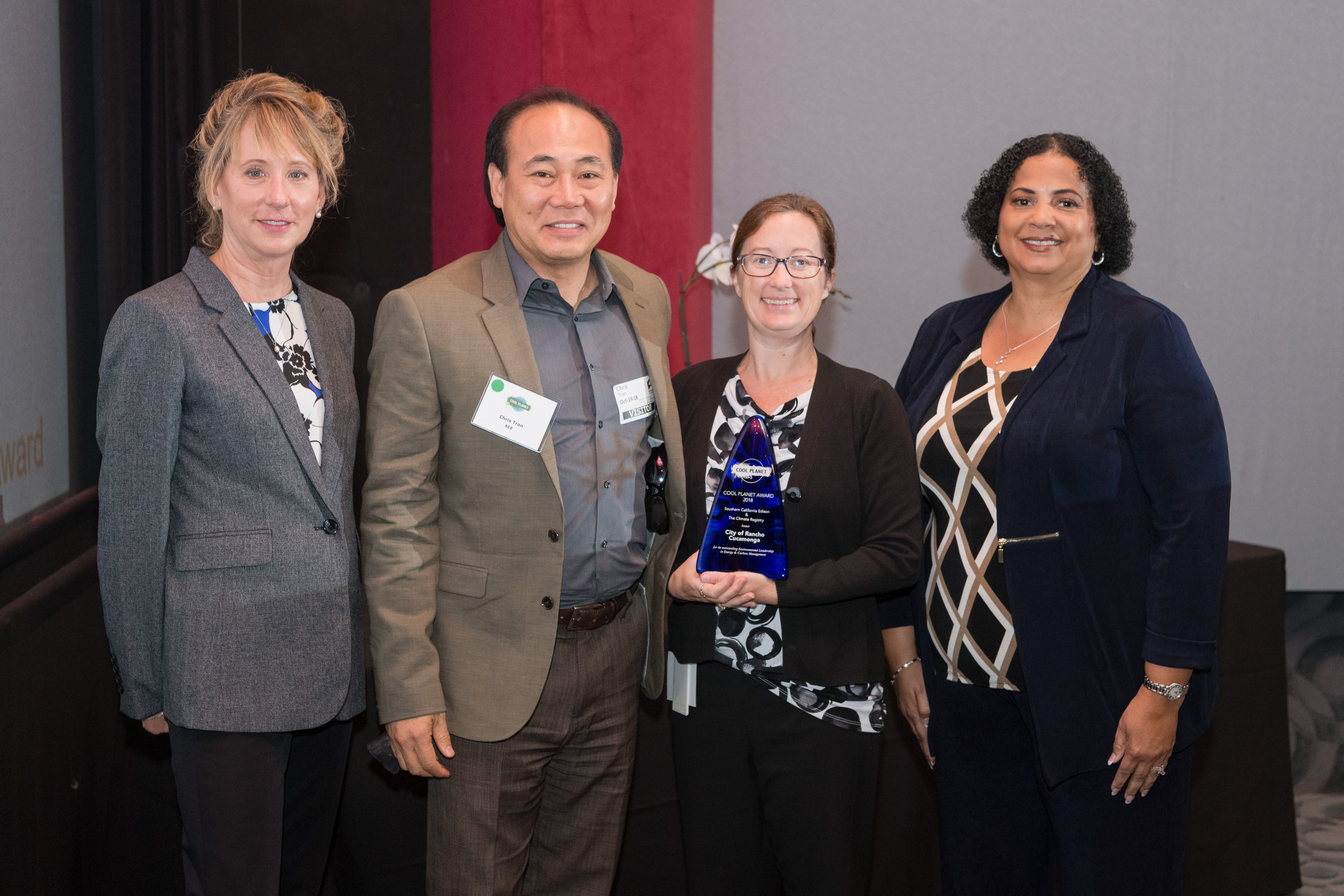 The City of Rancho Cucamonga, an active member of the San Bernardino Regional Energy Partnership (SBREP), a local government program between San Bernardino Council of Governments, Southern California Edison (SCE) and SoCalGas, received the Cool Planet Award for exemplary leadership in energy and carbon management from The Climate Registry and SCE. The Cool Planet Award celebrates SCE business customers who implement energy efficient projects, participate in demand response programs, conduct energy audits, and establish environmental and greenhouse gas emissions management systems. The recognition was primarily for the city's streetlight retrofit project, Sustainable Community Action Plan and demand response participation. Ten awardees were recognized, and Rancho Cucamonga was the only city from San Bernardino County to receive the accolade.
The City has been honored with multiple awards this year for its Sustainable Community Action Plan and robust energy efficiency efforts. This includes the Green Region Award from Southern California Association of Governments (SCAG), Innovation in Green Community Award from American Planning Association Inland Empire Section and California Chapter, Platinum Level Beacon Spotlight Award for achieving a 23% energy savings from the Institute for Local Government, and the Red Tape to Red Carpet Award for Sustainable and Green Development from the Inland Empire Economic Partnership. These impressive accomplishments were achieved by implementing an increasing amount of sustainability initiatives including expanding the electric vehicle charging infrastructure, partnering with GRID Alternatives to install no-cost solar powered systems on ten homes for low-income Rancho Cucamonga families, releasing a Request for Proposal for the SolarRC Expansion Project for five additional city and fire facilities, and installing "green bike lanes" at key intersections throughout the City.
To learn more about the City of Rancho Cucamonga's awards for its Sustainable Action Plan and Energy Efficiency Efforts, read the City of Rancho Cucamonga's official press release.