Driving During Inclement Weather
January 9, 2023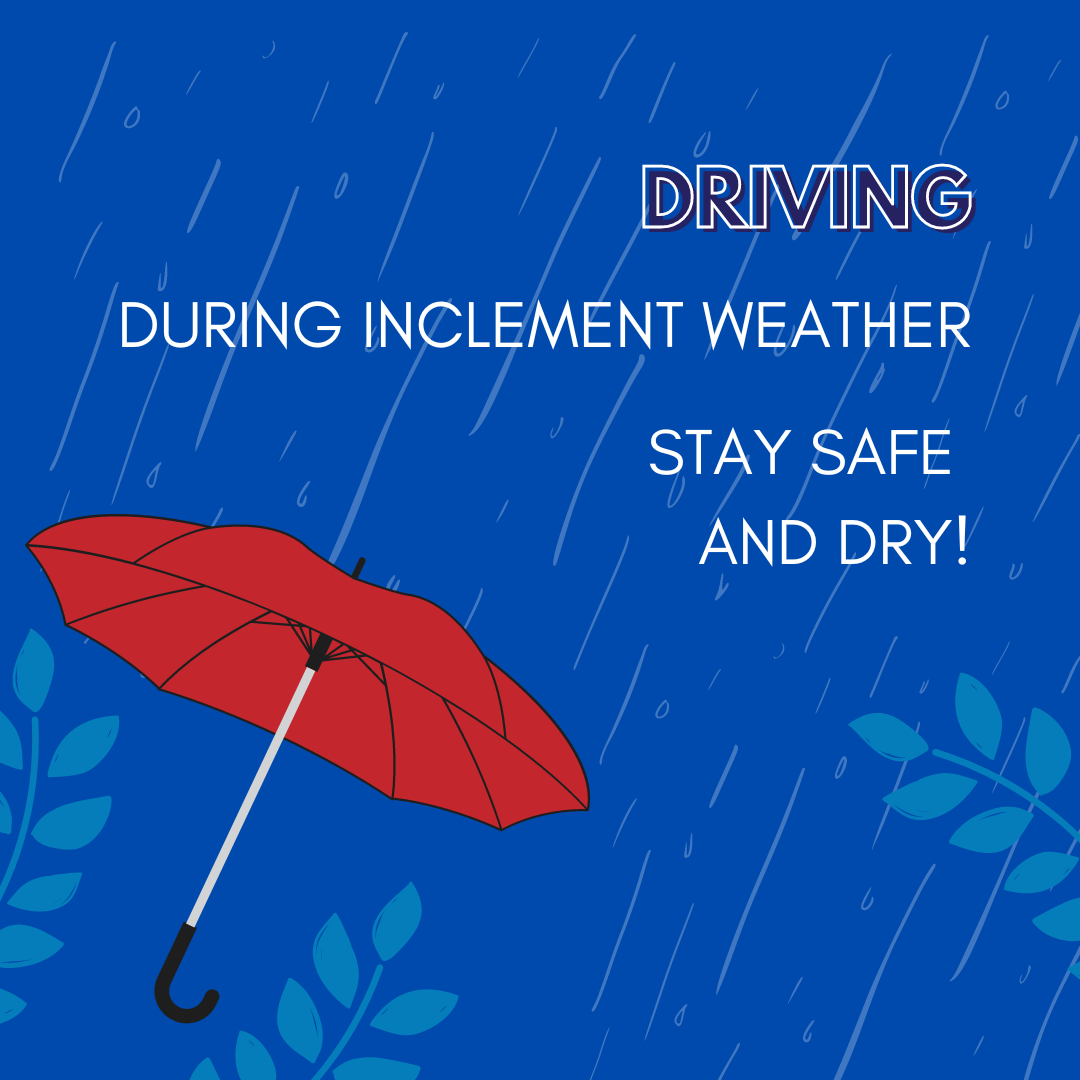 As we enter the rainy season, the San Bernardino County Transportation Authority (SBCTA) wants to remind all drivers to take special caution as well as additional preparation when using our streets, roads, and highways. We encourage you to take a look at the vehicle preparation tips below and drive with extreme care during inclement weather.
Winter Vehicle Prep Tips:
Check tire pressure and tread. Colder winter temperatures can reduce tire pressure, potentially leading to increased wear and poor handling.
Check vehicle battery and cables.
Check vehicle lights (headlights, brake lights, back-up lights, taillights, parking lights, turn signals).
Check windshield wipers. Be ready for winter storms by checking and replacing wiper blades if needed.
Check vehicle brakes, filters, oil and all other fluid levels, hoses and belts. Make sure your vehicle's cooling system (including anti-freeze) is well maintained and fluid levels are full.
Pack extra blankets and warm jackets in the event you are stranded without immediate assistance.
In addition, there is assistance out there on the roads. The Freeway Service Patrol (FSP) Program is offered in partnership by SBCTA, California Highway Patrol (CHP), and California Department of Transportation (Caltrans). The goal of this partnership and of the FSP Program is to keep the freeways moving and reduce the chance of secondary accidents. FSP began full-time operations in January of 2006.
FSP is a roving team of tow trucks that travel on select San Bernardino County freeways, during peak commute hours, to assist motorists with car trouble. From changing a flat tire to providing minor mechanical assistance, FSP drivers provide a variety of services at no cost. If FSP cannot get your car going within a short period of time; it will be offered to be towed at no charge, to a location designated by the CHP.
All FSP tow trucks are white and easily recognizable by the FSP logo on the doors. FSP drivers wear blue uniforms with yellow safety vests, all with the same FSP logo. Drivers also carry an identification card issued by the CHP.
For more information about FSP, click here.