FSP Program Now Servicing the Cajon Pass
January 13, 2020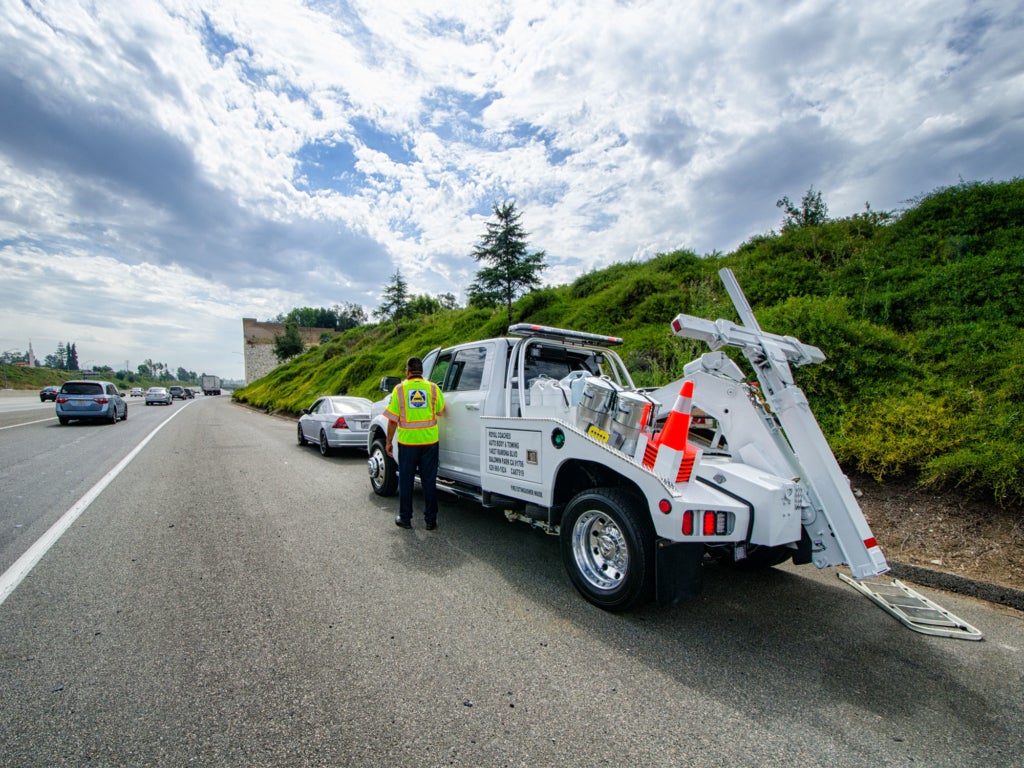 The Freeway Service Patrol (FSP) has expanded its service area as of January 2, 2020. SBCTA awarded a $2.8 million contract to Steve's Towing to serve along Interstate 15 in the Cajon Pass from Sierra Avenue to Oak Hill Road.
FSP is a roving team of tow trucks that travel on select San Bernardino County freeways, during peak commute hours, to assist motorists with car trouble. This program is offered in partnership by SBCTA, California Highway Patrol (CHP), and California Department of Transportation (Caltrans). The goal of the program is to provide no-cost assistance or towing to motorists in an effort to reduce congestion, overall vehicle fuel consumption and exhaust emissions caused by traffic. If the repair cannot be made within a short period of time, the FSP driver will tow the vehicle off of the freeway to a location designated by CHP.
Please note that commuters should not contact SBCTA for FSP inquiries. In case of emergency, commuters should dial 9-1-1. For non-emergency FSP services, please call the CHP dispatch public line at (909)428-5400 or use the nearest Call Box, if you feel safe to do so.
For more information on the FSP program, please visit goSBCTA.com/fsp.