Get revved up for reading at the Auto Club Speedway on Oct. 29
October 25, 2016


Families are invited to attend the Revved Up for Reading Rally at the Auto Club Speedway from 9 a.m. to 1 p.m. on Saturday, Oct. 29.
Pre-kindergarten to 12th grade students will enjoy free books, face painting, balloons, crafts, snacks and most importantly, literacy workshops. Children must be accompanied by an adult.
The Speedway is at 9300 Cherry Avenue in Fontana. Transportation reservations for buses to the event has closed, however the San Bernardino County Superintendent of Schools Student Events office may be contacted to see if accommodations can be made at 909-386-2636.
There will be a special performance by the band GClub.
The event supports the Vision2Read literacy campaign.
For more information, contact (909) 386-2636 or email studentevents@sbcss.k12.ca.us.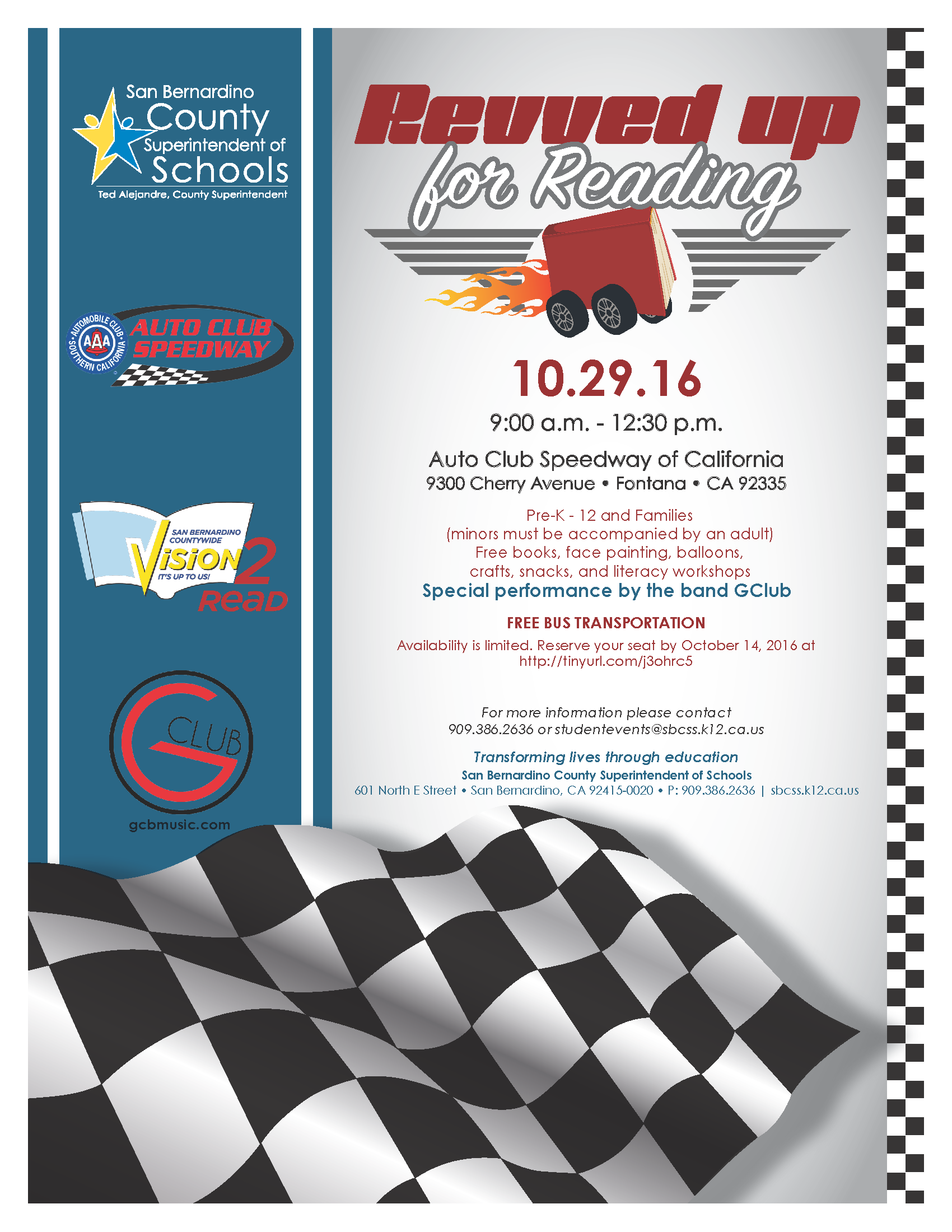 To learn more about the Countywide Vision, visit our website www.sbcounty.gov/vision or read our blog, VisionWire at http://wp.sbcounty.gov/cao/visionwire/.