goSBCTA.com Introduces New Look and Feel to Visitors
November 12, 2019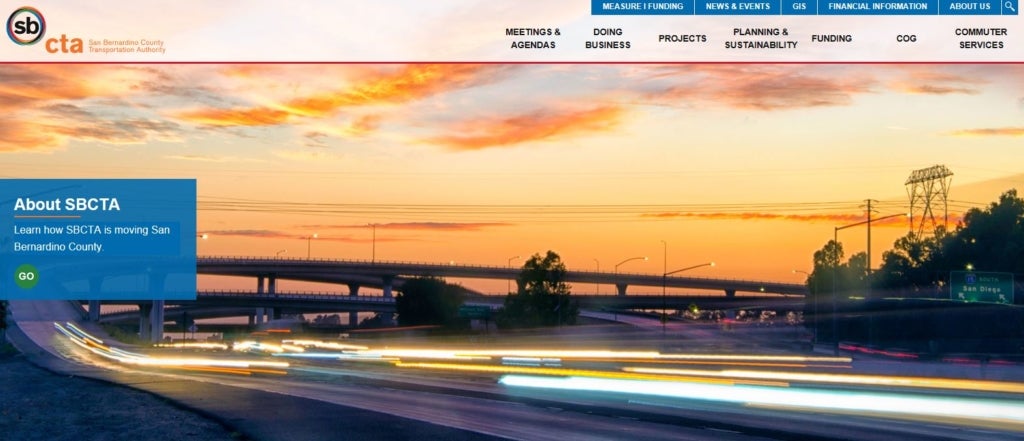 SBCTA has launched an updated version of the agency website, goSBCTA.com. The new site features cleaner, engaging, and more intuitive website navigation for the latest project updates, Board Meeting information, commuter options in San Bernardino County, transportation planning documents, spending forecasts, and more.
Focusing on providing a positive user experience to the community of visitors of the page, an emphasis was put on mobile capability, well-formatted content and consistency across the various internal pages within its domain. In addition, the site has been structured to enhance accessibility for all users, including those using adaptive devices.
"Enhancing the site is just another step towards the agency's mission of enhancing the quality of life for all residents of San Bernardino County," said Otis Greer, SBCTA Director of Legislative and Public Affairs.
Serving a large, diverse population both in and out of San Bernardino County, SBCTA's goal is to provide a fresh look and feel to the transportation information that matters most by offering tools to get visitors where they want to go as quickly and seamlessly as possible.
Check out the new goSBCTA.com site today.