Groundbreaking for National CORE's Housing Project
February 21, 2019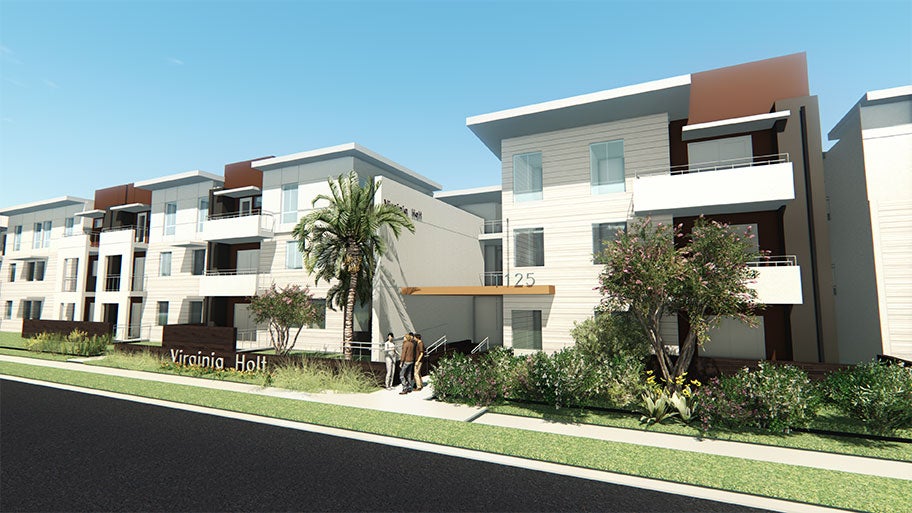 The City of Ontario and National Community Renaissance (National CORE) celebrated their groundbreaking of a 101-unit affordable apartment community on October 12, 2018. The Virginia Holt Housing Project, which has since been officially named the Vista Verde Apartments, will help anchor the city's plans for a modern urban village in and around its historic downtown.
SBCOG was a partner in working with National CORE and the City of Ontario to complete and submit the Transformative Climate Communities (TCC) program grant for the project. The TCC grant follows six years of planning and community engagement, led by the city as part of a broad effort to uplift the downtown area, create new economic opportunities and improve the health and well-being of all residents. Ontario was among three cities statewide approved for TCC funding following the recommendation of Growth Council staff.
The TCC program, in its first year, is designed to encourage transformative, neighborhood-level projects that reduce greenhouse gas (GHG) emissions and create healthier, more resilient communities. Ontario's plan features high-quality multimodal transportation, affordable housing, "urban greening," solar energy, a small business incubator and workforce training.
For more information on the $35 million grant from the California Strategic Growth Council awarded to the City of Ontario, click here.