I-10 Construction Alert Week of October 28
October 30, 2019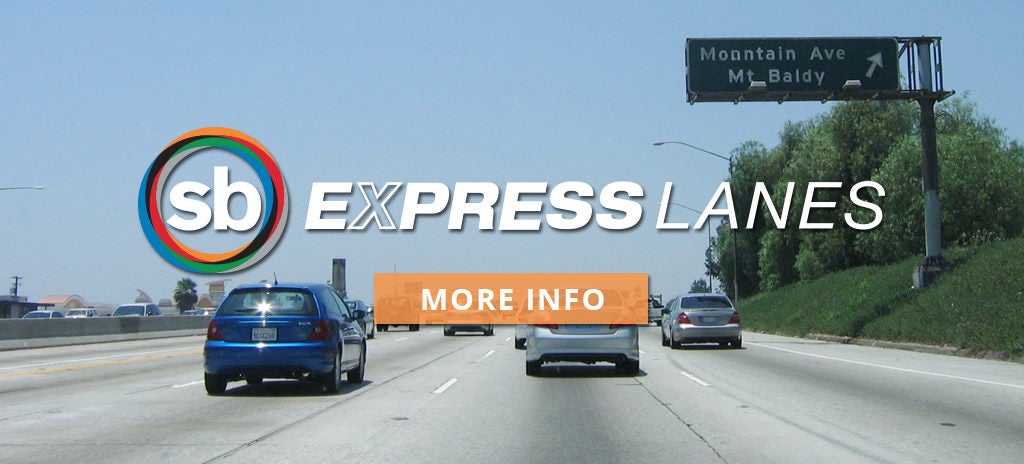 The San Bernardino County Transportation Authority (SBCTA) has begun pre-construction of Express Lanes on I-10 between the Los Angeles/San Bernardino County Line and I-15. Pre-construction activities include identification of utilities located underground and evaluation of soil conditions.
What to expect: Construction activity will occur during night hours on the shoulder of the freeway, in lanes, and on-and off-ramps. Activity will also occur on and next to local streets and roads. Police vehicles may be in freeway lanes or on the shoulder to assist with lane closures. You may see flashing strobe lights on trucks and bright lights from light towers, and hear drilling, hammering, and equipment engines.
Freeway Lane Closures: Intermittent nighttime EB and WB lane closures from Towne Avenue to Vineyard Avenue. Freeway will remain open.
Freeway On-and Off-Ramp Closures and Detours: Nighttime full ramp closures on EB Monte Vista Avenue onramp, EB Central Avenue offramp, EB/WB 4th Street onramp, WB Indian Hill Boulevard offramp, and Towne Avenue onramp. Directional detour signs will be posted along the routes. All detours are included in this project Google Map link.
Local Street Lane Closures: Nighttime lane closure on Grove Avenue. Through traffic will be permitted at all times, additionally ramps and driveways will remain accessible.
Other Activity: Intermittent nighttime activity will occur on shoulders of the freeway near WB 4th Street, EB Vineyard Avenue, and EB Indian Hill Boulevard to Mountain Avenue
Please remember all construction is dynamic and the schedule is weather-permitting and subject to change.
Si prefiere recibir información de construcción en español, llame al (877) 55 – SBCTA.
If you would like to receive construction alerts via text messages text i10expresslanes to 31996. Reply STOP to cancel, text HELP for help. Normal text and data message rates may apply.