IE Commuter Launches 2019 Try Transit Campaign
February 6, 2019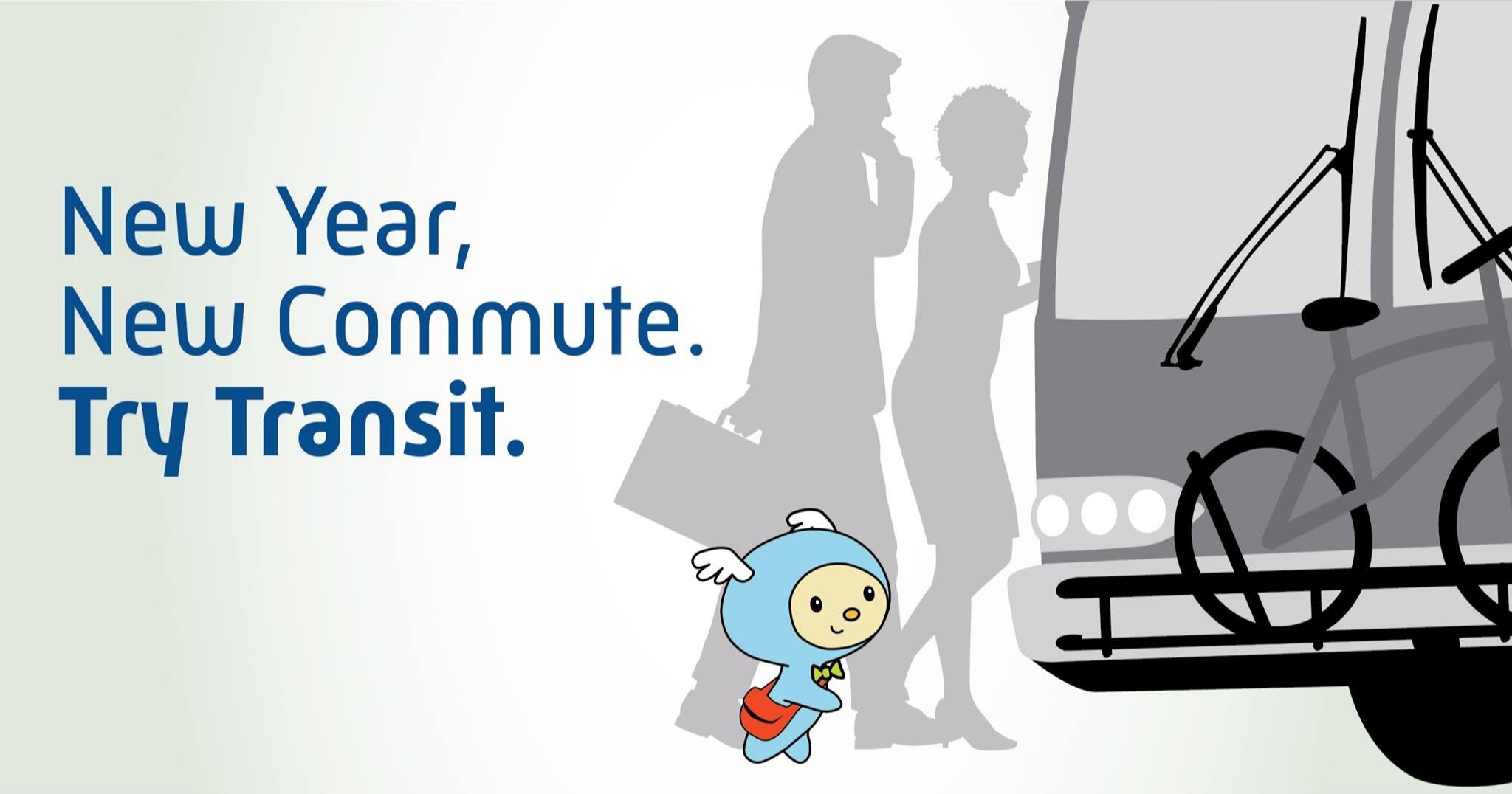 Each year Riverside and San Bernardino County commuters consume more than 30 million gallons of gas and individually spend an average of more than 60 hours in traffic. IE Commuter has launched the Try Transit campaign in an effort to help reduce consumption and time spent in traffic.
The Try Transit campaign aims to build awareness of transit agencies in the region and highlight select routes ideal for daily commuting. Messaging to the commuter will be comprised of two phrases: "New Year, New Commute" encourages trying transit as a resolution for 2019 while "Enjoy the Ride" focuses on the lifestyle benefits of riding transit such as stress reduction and a more relaxing commute.
Commuter outreach for the campaign will occur via social media, email, and a dedicated web page, all of which feature the program's mobility mascot GoGoDon. Campaign marketing materials will also be provided to employers who have signed up for IE Commuter's support services.
IE Commuter is a program of the Riverside County Transportation Commission and
San Bernardino County Transportation Authority whose mission is to reduce traffic and
improve air quality throughout the region by increasing the awareness and adoption of
ridesharing. The program and its services are provided at no-cost to eligible Riverside
County and San Bernardino County employers and commuters.
For more information, commuters and employers in Riverside and San Bernardino counties can visit IECommuter.org/TryTransit, or call 1-866-RIDESHARE (1-866-743-3742).