Inland Empire Comprehensive Multimodal Corridor Plan
October 13, 2020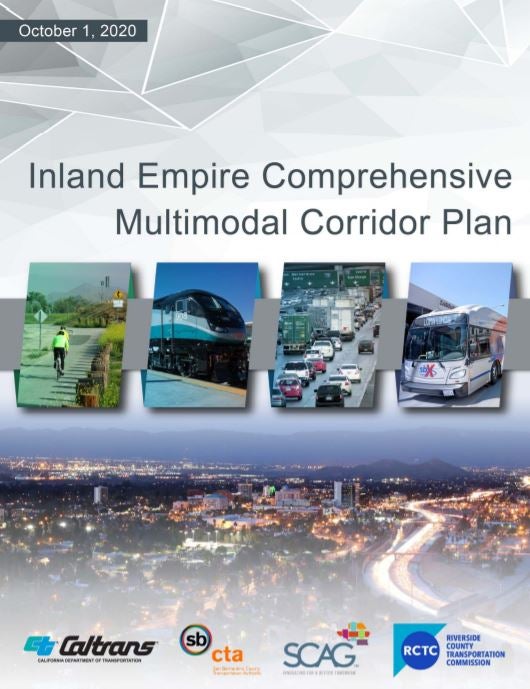 The Board has adopted the Inland Empire Comprehensive Multimodal Corridor Plan (IE CMCP). The IE CMCP has multiple uses that will benefit local, regional, and state agencies as they deal with the balancing of infrastructure, livability, economic, and sustainability needs related to the transportation system.
The Southern California Association of Governments (SCAG) was awarded a Caltrans grant in the "Strategic Partnerships/Transit" category to examine the multi-modal corridors of the Inland Empire as part of a Comprehensive Multimodal Corridor Plan. The strategic partners with SCAG included Caltrans District 8, the Riverside County Transportation Commission (RCTC), the San Bernardino County Transportation Authority (SBCTA), and the Western Riverside Council of Governments (WRCOG).
The Board also authorized staff to make technical corrections and administrative amendments mutually agreed upon by SBCTA and RCTC at the staff level through June 30, 2022.
To view this plan and other plans that are designed to identify strategies, projects and programs, visit our Planning & Sustainability webpage.