It Takes Teamwork to Keep Our Freeways Moving
October 13, 2020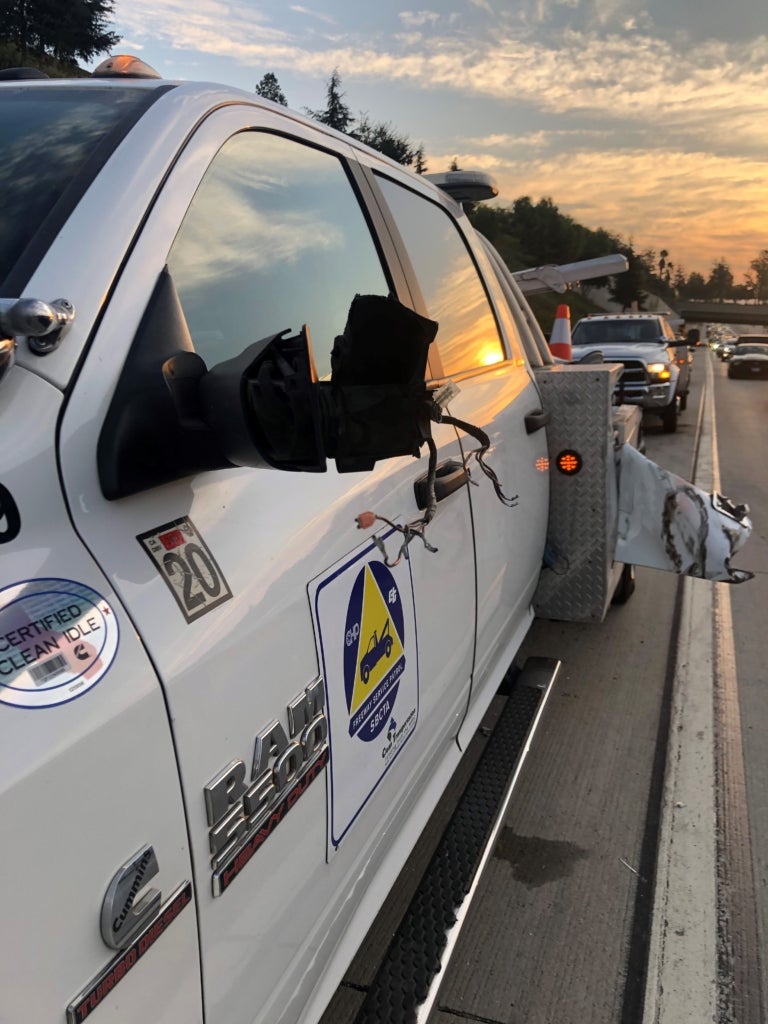 The San Bernardino County Transportation Authority's Freeway Service Patrol (FSP) responds to tens of thousands of stranded vehicles annually to keep the commuters safe from harm and to help keep traffic moving on the State Highway System. Calls for assistance represent everything from flat tires to running out of gas. No matter what the issue, these trained professionals are there to either get you back on your way, or to assist in moving you and your vehicle off the freeway to a designated safe location.
However, in the era of smart phones and other distractions for driving, these acts of service by the FSP drivers are not without risk. A decade ago, the Governor of California signed the Move Over Law, requiring drivers to "move over a lane or, if they are unable to do that safely, slow down when they see amber flashing lights on Caltrans vehicles, law enforcement and emergency vehicles, and tow trucks."
"Tow operators are some of the hardest working people on the planet. They are out on the roads every hour of every day, protecting the motoring public. Raising awareness of Move Over laws is the least we can do for our fallen brothers and sisters, and hopefully our message will make an impact," said California Tow Truck Association President Quinn Piening.
At SBCTA, we echo that sentiment as it relates to the heroes working in the FSP program. Please always drive carefully and cautiously, but especially when you see those white FSP trucks out there making our freeways safer and more efficient for you.