It's official: This IS the place to be
August 12, 2021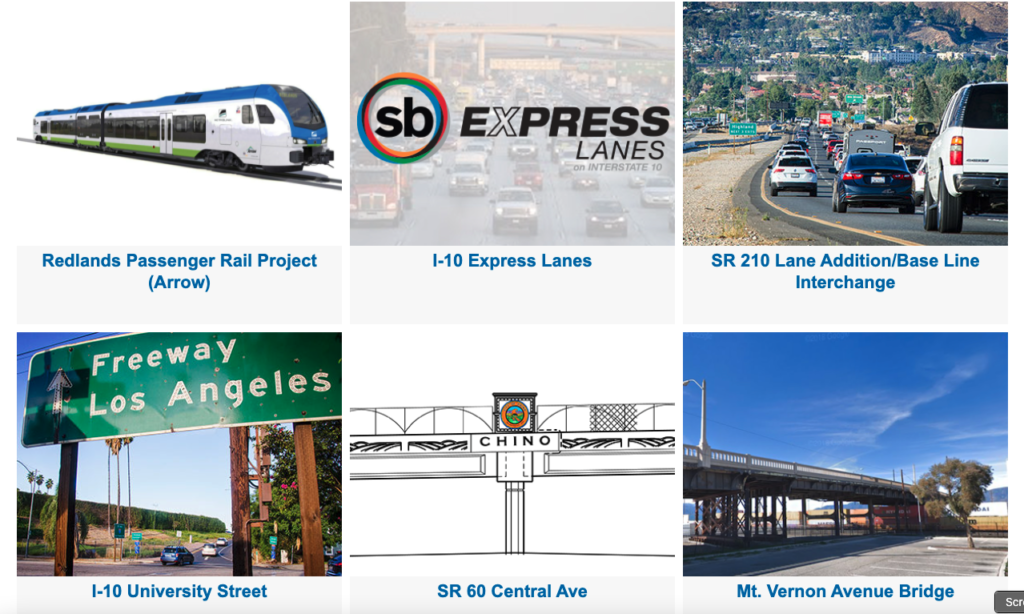 The Inland Empire now holds the distinction of the hottest housing market in the U.S., fueled by record numbers of Southern Californians moving our way for more affordable housing, career opportunities and a better quality of life. According to researchers at CoreLogic, the IE is seeing the highest in-migration of any metro area in the country – much of it coming from neighboring counties to the west. This continues a trend line we've been seeing for a while … the Southern California Association of Governments (SCAG) predicts 25% population growth in the IE over the next quarter century.
All of which underscores the critical role SBCTA plays in our future, by ensuring that San Bernardino County has the transportation network to accommodate our growth. Today, SBCTA is overseeing several billions of dollars in transportation investments across America's largest geographic county. Check out the projects we are working on here.
Funding for these projects comes from several sources including Measure I. Measure I is the ½ cent sales tax collected through San Bernardino County for transportation improvements. Voters first approved the measure in 1989, and overwhelmingly its extension in 2004 with more than 80% voting to extend the measure through 2040. SBCTA administers Measure I revenue and is responsible for ensuring that funds are used in accordance with various plans and policies. It is safe to say that San Bernardino County would not have progressed so well without this investment made by the wisdom of our voters.