Join Us! Two Groundbreakings Scheduled in January
January 9, 2023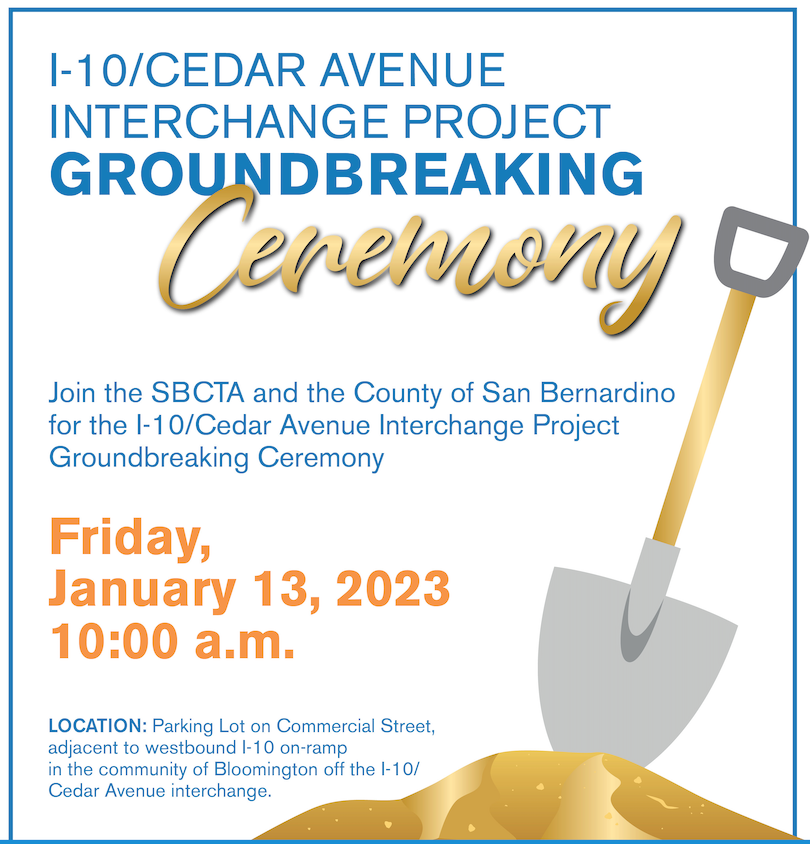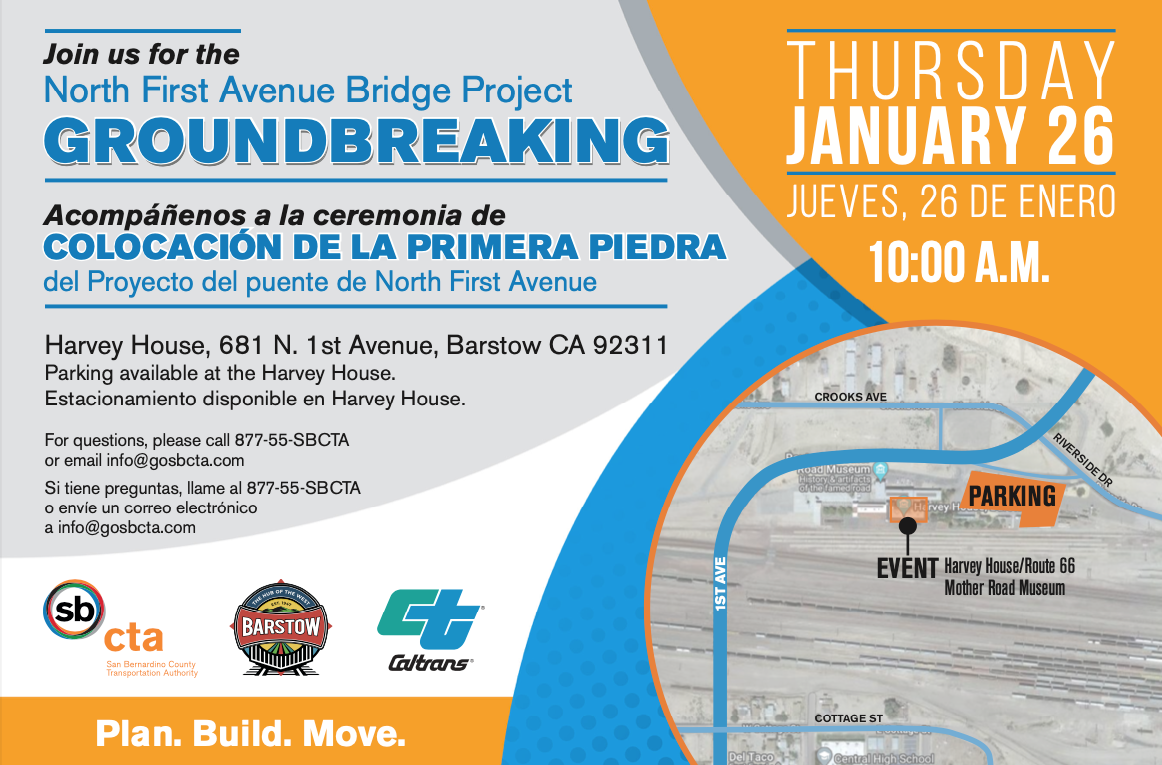 It's an exciting start to the New Year as SBCTA is breaking ground on two projects in the county. We invite you to join us at the groundbreaking ceremonies for each and to click below for more information about each project including project-specific interactive Google Maps with real-time closures, detours, and updates.
Crews will start work on the I-10/Cedar Avenue Interchange project later this month. A major north-south arterial in the unincorporated community of Bloomington, this project is the highest priority in the Measure I 2010 – 2040 Freeway Interchange Program. The project is designed to relieve congestion, enhance safety, and improve traffic operations by widening Cedar Avenue from six lanes to 10 lanes, providing new bridge railings and sidewalks on Cedar Avenue, replacing Cedar Avenue over the train tracks, and adding additional lanes at the on- and off-ramps. Join us for the groundbreaking ceremony on Friday, January 13 at 10:00 a.m. The ceremony will take place in the parking lot on Commercial Street adjacent to the westbound I-10 on-ramp in the community of Bloomington off the I-10/Cedar Avenue interchange. Click HERE for more information.
Earlier this month, crews started to work on building a new two-lane bridge to replace the current North First Avenue Bridge over a Burlington Northern Santa Fe (BNSF) railyard in the City of Barstow. For almost a century the current bridge has served as a critical lifeline for the surrounding community serving as the main thoroughfare to essential services such as schools and hospitals as well as Fort Irwin. Today it has been deemed structurally deficient and functionally obsolete. The new bridge will enhance traffic safety, improve Americans with Disabilities Act (ADA) access, enhance pedestrian walkways, and re-establish a safety connection between the two parts of the City of Barstow – the residential north portion and the downtown business district. Join us for the groundbreaking ceremony on Thursday, January 26 at 10:00 a.m. at the Harvey House located at 681 N. 1st Avenue in Barstow. Click HERE for more information.