Landscaping Project Planned for Interstate 215 between San Bernardino and Riverside
January 11, 2019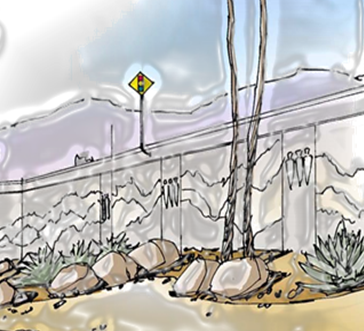 In June 2015, new High Occupancy Vehicle (HOV) lanes constructed as part of the I-215 Bi-County Project were opened to the public. As a follow up to that project, a landscaping improvement project has been planned. At the January SBCTA Board meeting, a recommendation to award the environmental, design, and right of way services for the project was approved by the Board of Directors.
The I-215 Bi-County Landscape project proposes drought tolerant, low maintenance highway planting, the addition of irrigation infrastructure with smart technology, and construction of hardscape beginning at the I-215 Orange Show Road Interchange in San Bernardino and ending at the San Bernardino/Riverside County line which is just south of the I-215 Iowa Avenue/La Cadena Drive Interchange in the City of Colton.
SBCTA will be working with the selected firm to ensure strategies are in place to minimize exposure of maintenance personnel, to remain sensitive to environmental conditions of the region, and maintain its stewardship responsibilities of public financing. Recent landscaping projects along I-215 highlight similar considerations within the corridor.