MBTA Launches Joshua Tree National Park Shuttle Service
February 1, 2018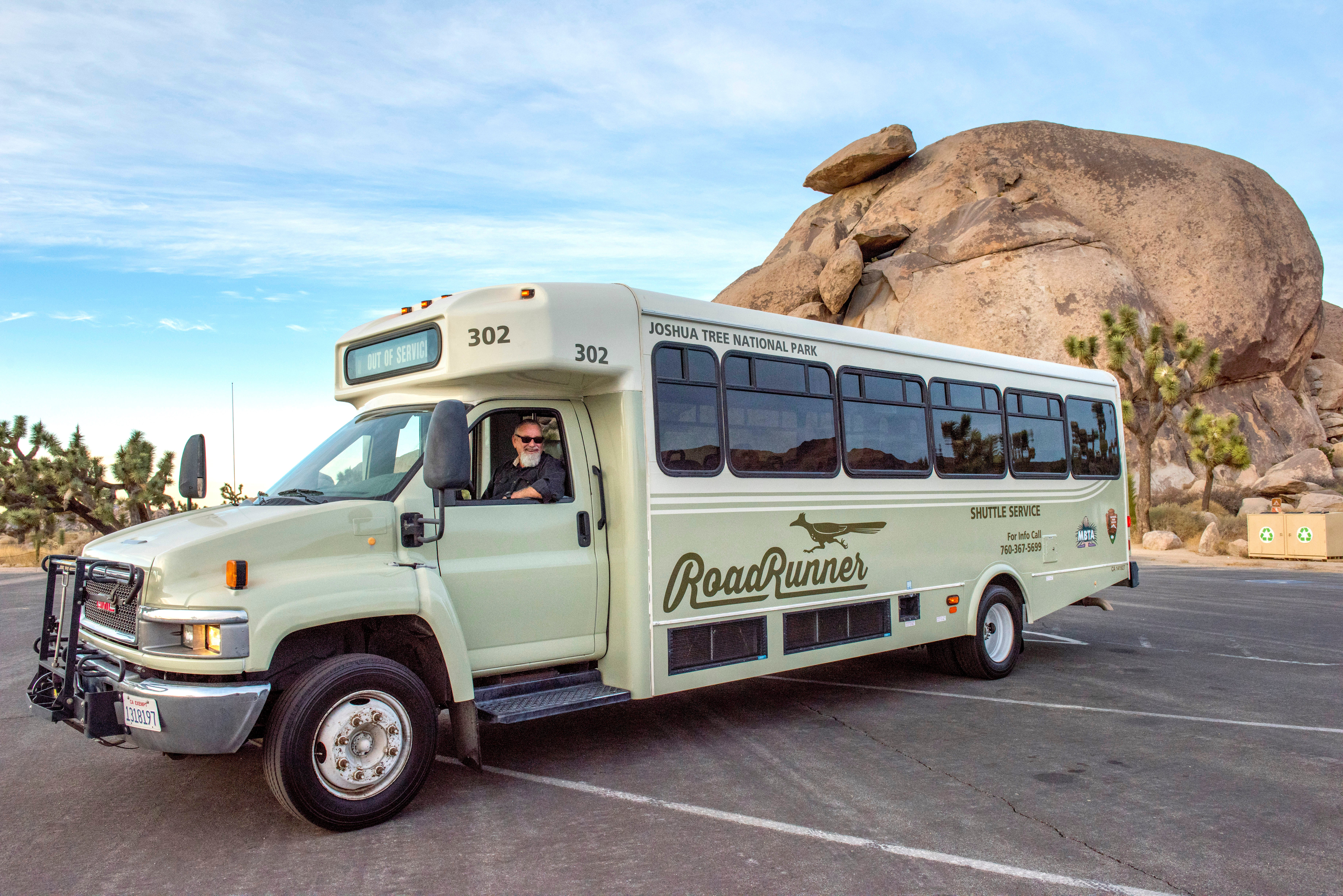 Morongo Basin Transit Authority has begun offering convenient access for visitors, to Joshua Tree National Park.
The seasonal service offered by MBTA began February 1st and will operate through April 30th. The partnership between MBTA and Joshua Tree National Park will allow visitors to take the shuttle 7 days a week, including holidays, and will run from 8 am to 8:30 pm.
Riders will be able to board the bus from either the Joshua Tree or Oasis Visitors Center, and will make stops through-out the park. Stops will include Jumbo Rocks campground, Ryan Mountain parking lot, Hidden Valley day use area, Intersection Rocks, Barker Dam and Upper Boy Scout Trail parking lot, and will run on a two-hour departure schedule.
The partnership between MBTA and JTNP was created to help reduce congestion and protect the environment, ultimately resulting in the reduction of greenhouse gases. "This is an important occasion for both agencies" said Mark Goodale, general manager of MBTA. "For MBTA, this service will now provide our Morongo Basin residents the accessibility to visit a national park located within our back yard, while contributing to MBTA's overall mission of providing safe and cost-effective mobility options throughout the Morongo Basin. It is exciting that serving the transportation needs of our communities has grown from localized mission, to a much larger scale."
The shuttle service is being provided free, during the pilot program however; visitors must have a valid park pass to use the service. A second season for the service has already been scheduled to begin November 1, 2018 through March 31, 2019.
For more information on Joshua Tree National Park's new shuttle service visit: www.jtnproadrunner.org or call (760) 367-5699. For general information on Morongo Basin Transit Authority, please contact (760) 366-2986.