Measure Impact: The Victor Valley
February 14, 2022

The Victor Valley could see the future coming, and with the help of Measure I, has invested millions of dollars in roadway and mobility improvements to accommodate a doubling of its population over the past 15 years.
Today, more than 575,000 call the Victorville-Hesperia-Apple Valley metro area home, with another 100,000-plus on their way in the next 12-15 years. The region also has emerged as a critical hub in the U.S. supply chain, making it possible for products and goods to be distributed across the county and creating thousands of jobs in the process.
"The Victor Valley has become a major population center and regional economic driver, while maintaining a quality of life we all cherish. Much of that is due to the vision of local leaders and the support we've received through Measure I and other funding streams to ensure that we're addressing our transportation needs head on," said Apple Valley Town Mayor Pro Tem and SBCTA Vice President Art Bishop.
Over the years, several major Victor Valley-specific projects have been completed with the help of $27 million in funding through Measure I, the voter-approved half-cent sales tax collected throughout San Bernardino County for transportation improvements.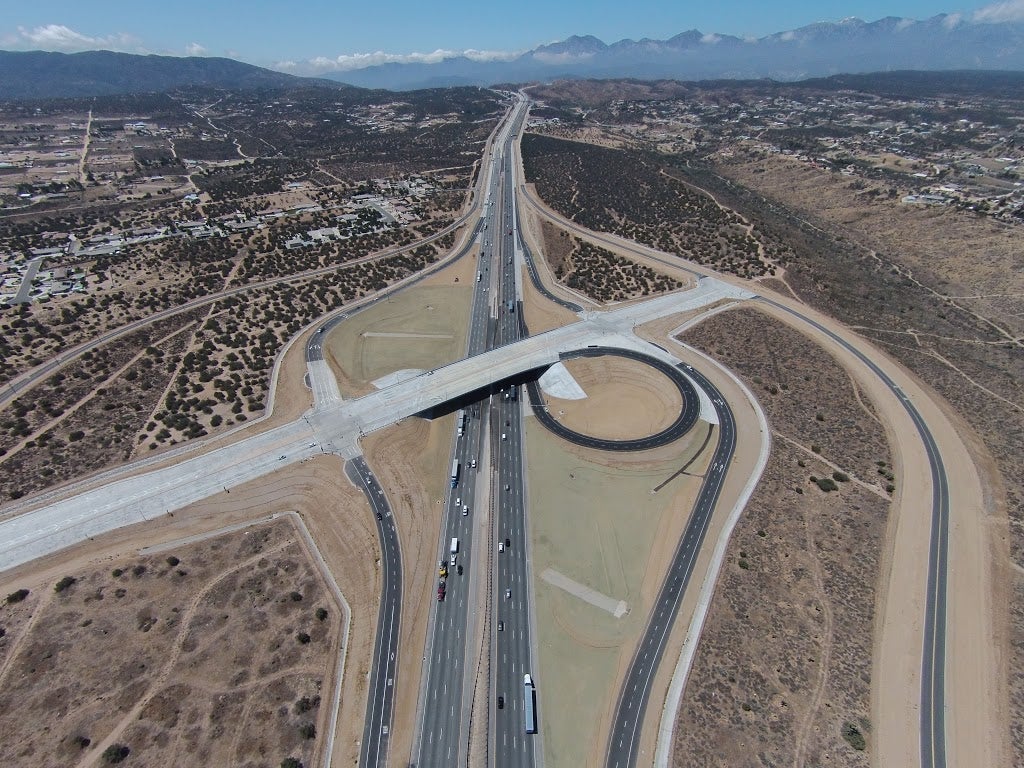 Among the projects receiving Measure I funding was the widening of the Yucca Loma Road Bridge – a partnership between Apple Valley and the County of San Bernardino and completed in 2016. Of the $46 million total cost, $12.8 million was funded through Measure I. An accompanying project to widen Yucca Loma Road from the bridge to Apple Valley Road – completed in 2018 – received an additional $2 million in Measure I funding.
Other completed Victor Valley projects receiving Measure I funding were:
The I-15 LaMesa/Nisquali interchange in Victorville – of the $69 million total cost, $4.8 million was funded through Measure I.
The I-15 Ranchero Road interchange in Hesperia – $4 million of the $58.9 million total cost was funded through Measure I.
The widening of U.S. 395 from Palmdale Road to Chamberlaine Way in Adelanto – Measure I contributed $1.4 million to the $55.9 million overall cost.
A traffic signal at Ranchero Road and Escondido Avenue – Measure I contributed $1 million to the $2.6 million overall cost.
In addition, the SBCTA Board adopted a 10-Year Delivery Plan in December 2021 that includes 15 additional projects in the Victor Valley with an estimated Measure I commitment of $54 million.
"As the Victor Valley continues to grow, and with tremendous opportunities in front of us, the impact of Measure I cannot be overstated," said Victorville Mayor Debra Jones, an SBCTA Board Member. "The voters who approved this critical source of funding deserve so much credit for seeing the future and understanding the importance of a safe, efficient transportation network to our quality of life."
To learn more about Measure I, click here.