Metrolink ARROW Service Reinstitutes Full Schedule Following Implementation of Full Corridor Quiet Zones
December 12, 2022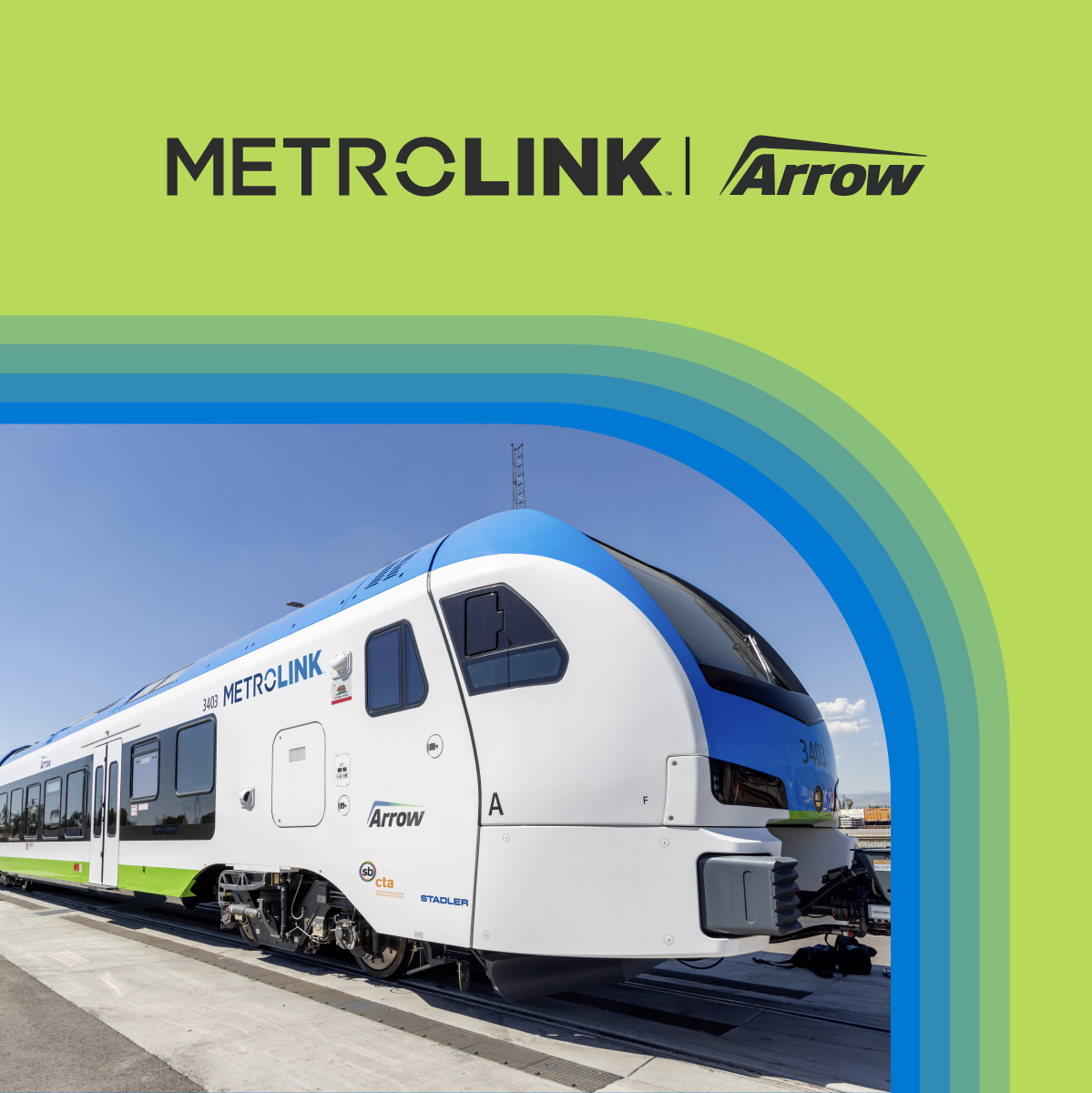 Metrolink has exciting news to share about their new Arrow service. As of Friday, December 9th, Arrow trains start earlier and end later, giving riders more travel options along the nine-mile extension between San Bernardino and Redlands. Added trains include the following:

Why Are These Trains Being Added Now?
The additional trains going into service this Friday were originally part of the Metrolink Arrow schedule, but we delayed their start until a Quiet Zone was approved and in place. This reduced schedule was done out of consideration for the residents of San Bernardino and Redlands who would have heard the early morning and late-night sounding of train horns.
We are happy to report that the Quiet Zone is now approved in both cities, which means that the train engineers no longer need to routinely sound their horns when approaching a rail crossing except in the case of an emergency or people near the tracks.
Safety is always our priority, and we appreciate everyone's patience as we waited for the Quiet Zone to be implemented.
Visit metrolinktrains.com/arrow for more information about Arrow service. Metrolink is looking forward to seeing you on the train!