Metrolink Board Approves 25% Discount on San Bernardino Line Starting July 1
May 14, 2018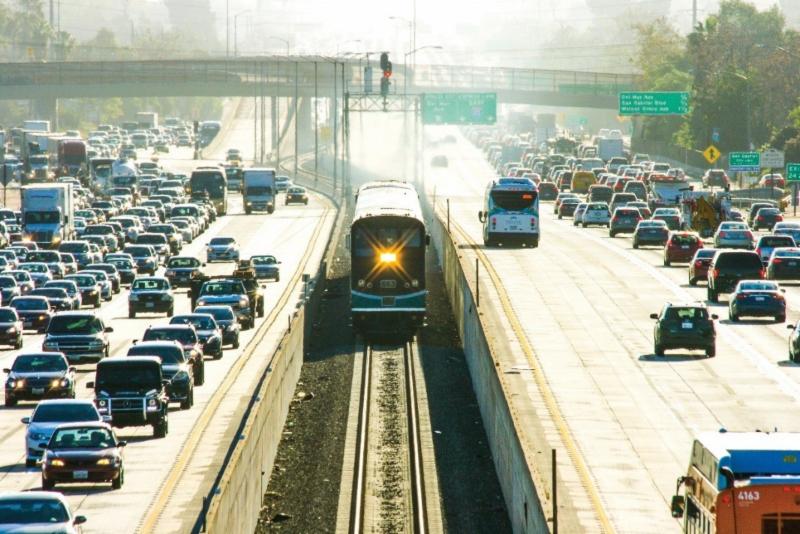 Commuters from San Bernardino can save almost $100 a month; Even steeper discounts for students, senior citizens and active military
LOS ANGELES – On Friday, May 11th, the Metrolink Board of Directors approved a 25 percent discount starting July 1 on all existing fares on the San Bernardino Line.
This discount was a result of a motion led by Metrolink Board Director and LA County Supervisor Hilda L. Solis, with support from Metrolink Board 2nd Vice-Chair and Glendale Councilmember Ara Najarian, as well as Directors LA County Supervisor Kathryn Barger and LA Councilman Paul Krekorian. The Los Angeles County Metropolitan Transportation Authority (Metro) and San Bernardino County Transportation Authority (SBCTA) boards are funding the discount.
"Improving Metrolink ridership and service is critical to our goals of reducing congestion, improving our air quality, and enhancing mobility in the basin," said Metro Director and LA County Supervisor Hilda L. Solis. "This fare discount program is designed to encourage new people to use Metrolink while rewarding those who are loyal to cross-county transit. I am excited for this new money-saving program and the benefit it will have on our communities."
This discount will result in major savings for current and future Metrolink riders. A regular monthly pass from Covina to Los Angeles costs $217. With the 25% discount, the same monthly pass would cost $161.00, while students and senior citizens will pay only $120.75 under the fare discount program.
The San Bernardino Line, one of Metrolink's busiest lines, is a vital corridor serving the San Gabriel Valley with stops at Los Angeles Union Station, Cal State LA, El Monte, Baldwin Park, Covina, Pomona, Claremont, Montclair, Upland, Rancho Cucamonga, Fontana, Rialto, San Bernardino Depot and Downtown San Bernardino.
"We expect this discount to result in increased ridership, like we have seen on the Antelope Valley and 91/Perris Valley lines when we implemented similar discounts," said Metrolink CEO Art Leahy. "The entire region benefits when riders choose to take Metrolink, because they experience a stress-free, cost-effective and reliable commute while reducing congestion and emissions on adjacent freeways."
This discount is being implemented for an initial period of six months and does not apply to the $10 weekend day pass.
For additional details on Metrolink, please visit www.metrolinktrains.com.