Metrolink Hits Record Ridership of Nearly 12 million in Fiscal Year 2018-2019
August 15, 2019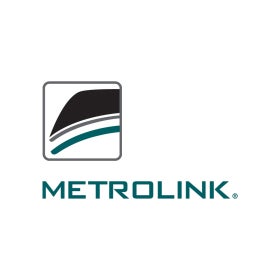 Los Angeles – Metrolink announced it has achieved the highest annual ridership in the almost 27-year history of the agency with 11,935,356 boardings in fiscal year (FY) 2018-2019. The new record is an increase of 247,000 from the prior year and eclipses the previous record of 11,796,086 set in FY 2008-2009. A fiscal year for Metrolink spans from July 1 of one calendar year through June 30 of the next.
This milestone marks five years in a row of ridership increases on the Metrolink system. The rise in ridership is in stark contrast to a trend of declining or flat ridership in public transportation nationwide.
"First, I want to thank our passengers for trusting us with their daily commute. Without them, there would be no Metrolink," said Metrolink Board Chair Brian Humphrey. "I also want to thank our entire Metrolink team. The customer experience we provide our passengers is what attracts people to ride our trains every day."
Contributing to a 2.1 percent increase in ridership from FY 2017-2018, the Metrolink Board increased its marketing investment, approved discounts to offset decreasing ridership on some lines and got creative by offering trial rides for Earth Day and Bike Month.
"Last year the Board, with support from our Member Agencies, made a substantial investment in our marketing and communications budget to speak directly to our customers and that investment has clearly paid off," said Metrolink CEO Stephanie Wiggins. "My goal is to double Metrolink's ridership by 2023; these numbers show we are on our way."
Metrolink's trend toward higher ridership has continued this new fiscal year. Compared to July 2018, there were 3.7 percent more riders in 2019, with every Metrolink line experiencing ridership growth in July. Additionally, mobile ticket sales reached their highest month ever in July 2019 at $3,088,373.
Metrolink also credits the strong local economy for its boost in ridership with more workers traveling through Los Angeles Union Station, the region's transportation hub.
Metrolink averages about 40,000 boardings on a typical weekday. The average Metrolink rider travels 36 miles each way and 85 percent say they own a vehicle, but choose Metrolink. Eighty-two percent of Metrolink travelers are going to or from work and 68 percent of Metrolink customers report less stress compared to driving.
For more information about Metrolink, please visit www.metrolinktrains.com.