Metrolink is a Vehicle of Discovery this Holiday Season
December 6, 2017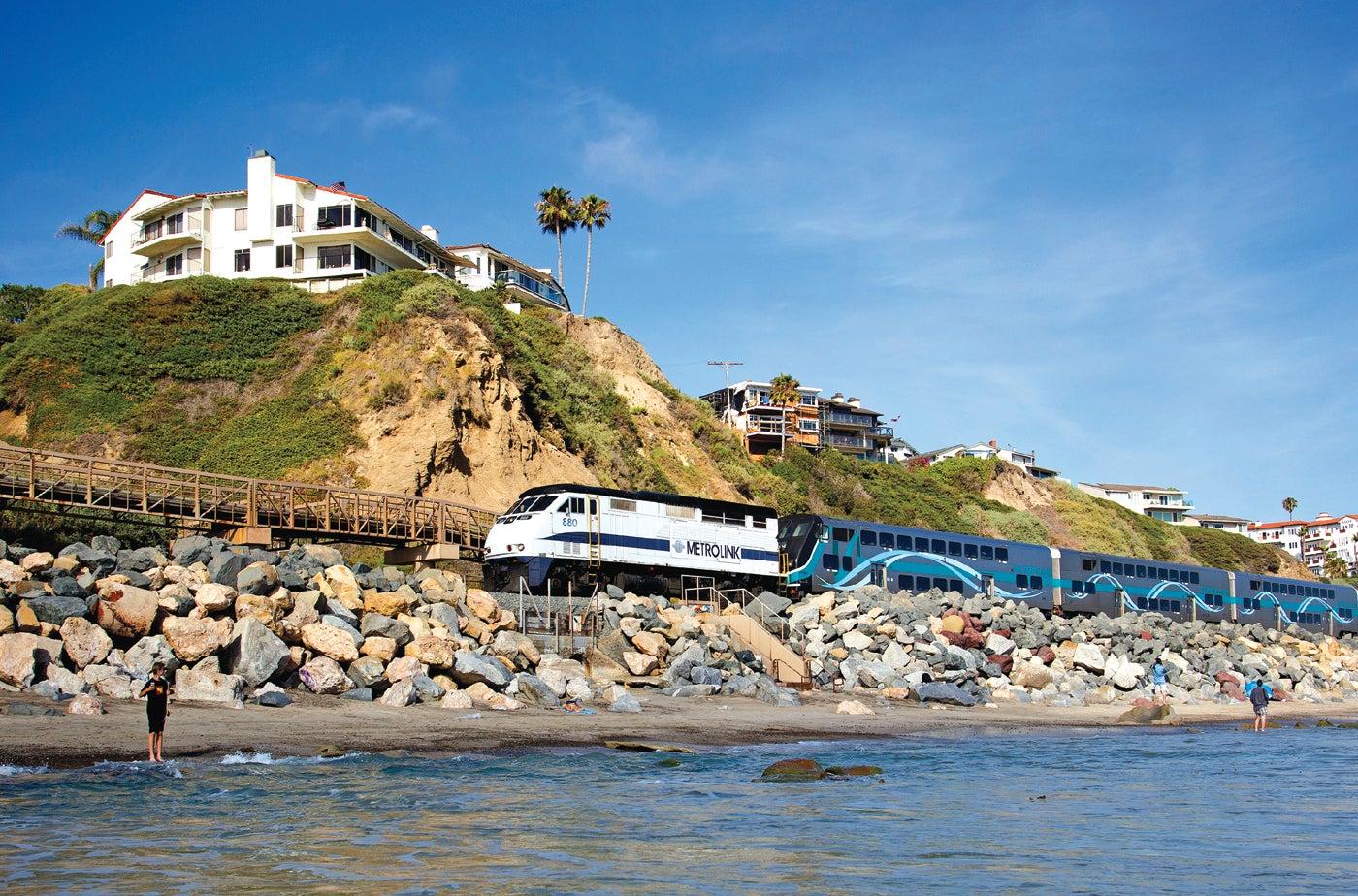 LOS ANGELES – Take your out-of-town guests, family and friends on a Metrolink train this holiday season and explore the best of Southern California while saving money and avoiding traffic.
From beaches to Disneyland, ice skating in downtown Los Angeles to tracking stars on the Hollywood Walk of Fame, or enjoying the Festival of Lights in Riverside and the San Bernardino History & Railroad Museum, Metrolink is a vehicle of discovery.
The fare for unlimited rides is only $10 either Saturday or Sunday.
Many of the most popular venues, such as the beaches in San Clemente and Oceanside, Mission San Juan Capistrano, or Olvera Street in downtown Los Angeles are an easy walk from the Metrolink stations.
Metrolink riders also can transfer free to many local bus and rail operators, such as Metro, that serve world-famous museums in Exposition Park, shopping in Old Pasadena, as well as Santa Monica and its popular beaches and pier.
At Metrolink's ARTIC Station in Anaheim, riders bound for Disneyland, California Adventure and Downtown Disney can take a free shuttle operated by Anaheim Resort Transportation (ART) for a short ride to the Magic Kingdom.
Check out fun destinations and plan your trip at metrolinktrains.com/destinations.