Metrolink is Ticket to Explore Best of Southern California
March 27, 2018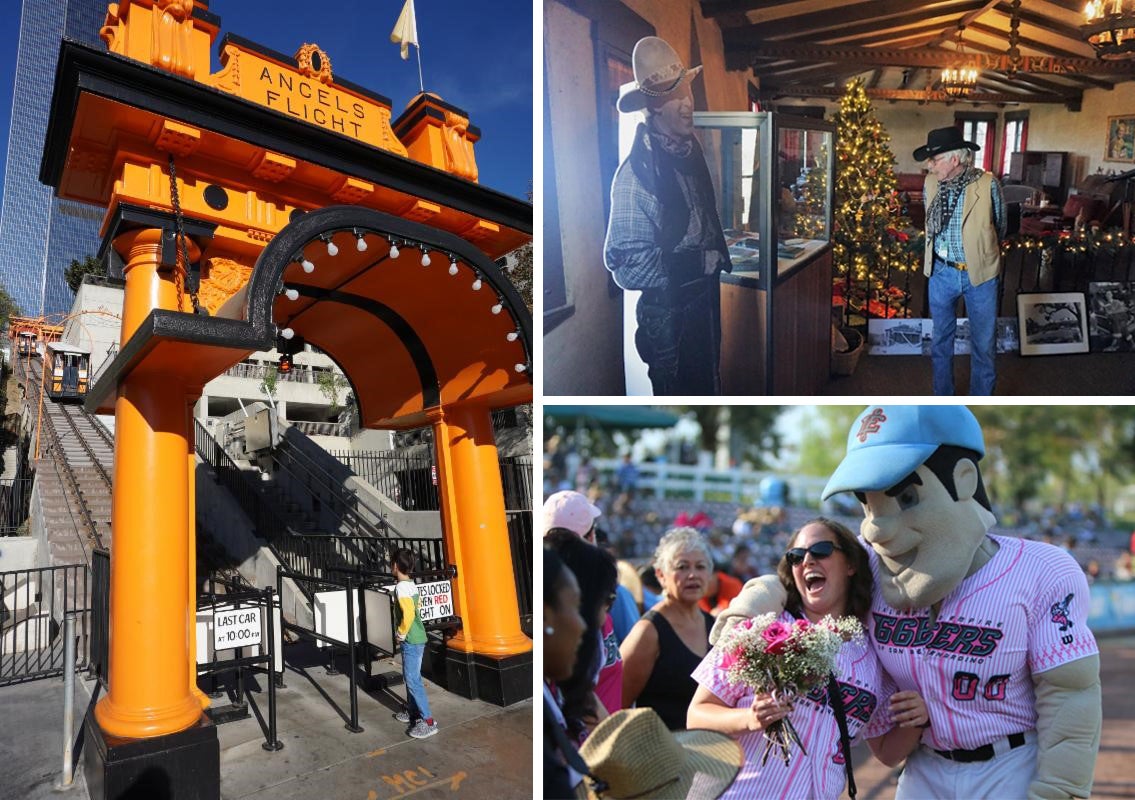 The best way to visit world famous attractions in Southern California, from beaches to theme parks, is by taking Metrolink trains. It not only saves locals and visitors money but they beat the area's traffic, world renowned in its own right.
Metrolink trains go directly to beaches in San Clemente and Oceanside, popular with surfers. A shuttle at the Metrolink Anaheim station serves nearby Disneyland and California Adventure. Metrolink riders also can transfer for free to LA County Metro's Red Line at Los Angeles Union Station for a quick subway ride to Hollywood or Universal Studios.
In downtown Los Angeles, families and others can delve into history and ethnic neighborhoods or ride Angels Flight, the shortest railway in the world. See the swallows return to historic Mission San Juan Capistrano. A short walk from the
Metrolink Newhall Station, buffalo graze at William S. Hart Park in Newhall. And baseball fans can take Metrolink to the ballpark and enjoy the Angels, Dodgers and the Inland Empire 66ers minor league team.
These destinations and more are spotlighted in a series of Metrolink photo features. The day trips are a bargain not just for tourists but also residents enjoying Staycations. Metrolink serves six counties in Southern California so there are many travel options. And Metrolink's $10 unlimited rides fare on Saturday or Sunday might be the best travel bargain in all of Southern California.
For more information on exploring Southern California go to metrolinktrains.com/destinations.
For additional details on Metrolink, please visit metrolinktrains.com.