Metrolink Service Update: I-10 Freeway Closure in Downtown LA
November 12, 2023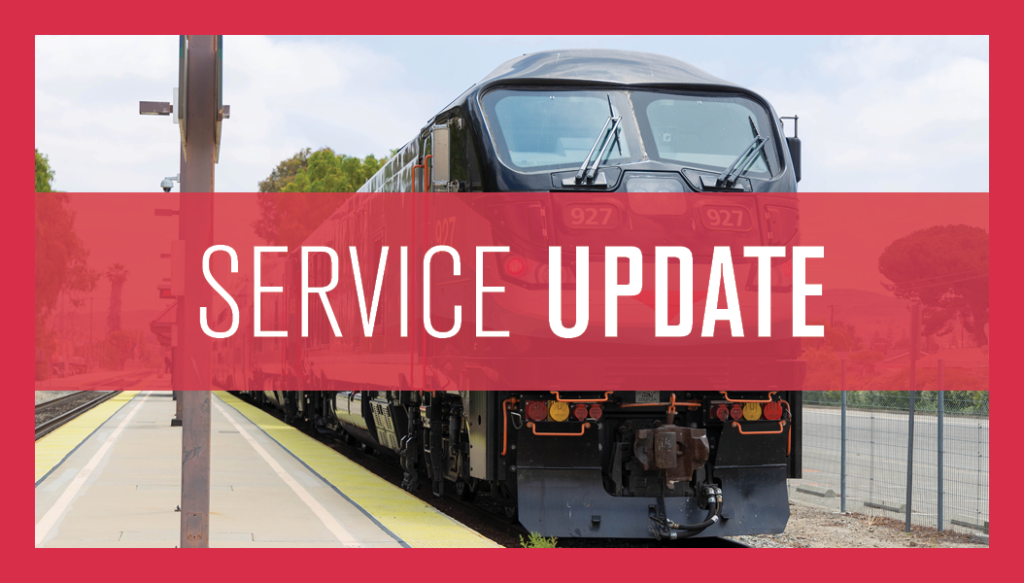 Traffic in and out of Los Angeles is being significantly impacted due to the closure of a portion of the I-10 Freeway in Downtown LA. Metrolink is committed to expanding its service and capacity to ensure riders can get where they are going on time and without stress.
Caltrans has recommended that residents work from home, however, if you are unable to do so and must travel into Downtown LA, consider taking Metrolink to bypass the gridlock.
Metrolink is adding extra cars to its San Bernardino Line trains to accommodate more riders and provide you with added comfort and convenience.
They are also adding six additional round trips between LA Union and Covina stations along the San Bernardino Line.
Metrolink encourages you to use the increased service capacity during this period. Stay updated with the latest service advisories via Metrolink's X (Twitter) feeds or their website for real-time information.