Metrolink to Offer $10 Weekend Day Pass to Auto Club 400
March 8, 2019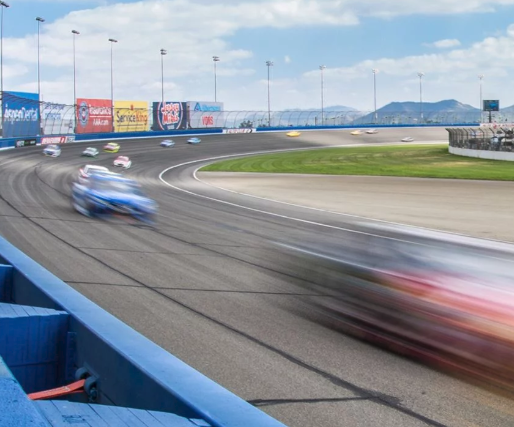 If you're headed to the Monster Energy NASCAR Cup Series Auto Club 400 in Fontana on March 17, avoid the traffic and enjoy a stress-free ride on a special Metrolink train.
With the purchase of Auto Club 400 race tickets, fans also have the opportunity to purchase a Metrolink $10 Weekend Day Pass to skip traffic for a convenient and affordable option to the speedway. Metrolink's Speedway trains stop at special platforms just off the back straight-away at the race track. From there, passengers will board a free tram that takes them to the entrance gates. Trains depart Auto Club Speedway one hour after the end of the race, or checkered flag.
Metrolink's regular San Bernardino Line weekend service will not stop at the Speedway platform. Only race fans riding the special train service can reach the Auto Club Speedway.
Metrolink riders can bring food and non-alcoholic beverages on board the train. Items are not permitted to be stored at the Speedway train station; however, fans may utilize lightweight backpacks and soft side bags/coolers, no larger than 6x6x12 inches, that may contain race weekend essentials. For a complete list of approved carry-in items, please visit www.autoclubspeedway.com.