Monte Vista Grade Separation Opens to the Public
October 7, 2019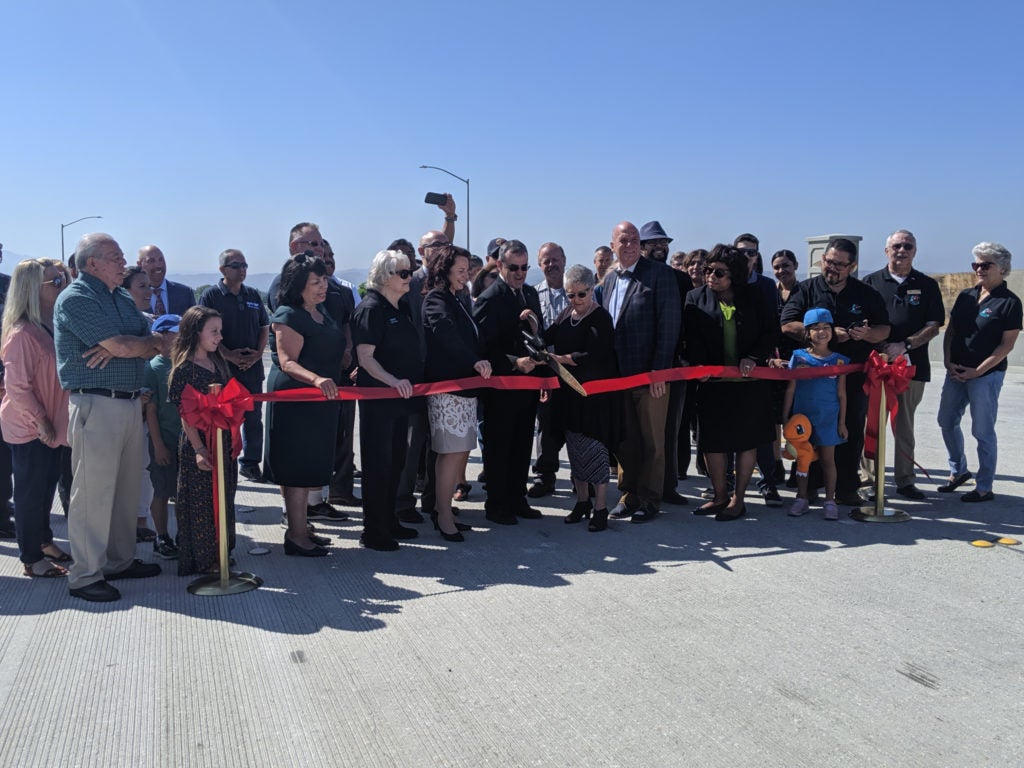 Montclair Mayor and SBCTA Board Member John Dutrey hosted the opening of the new Monte Vista Avenue Bridge over the Union Pacific Railroad on September 23rd. Attended by nearly 200 members of the public, city and county officials, and local business owners, the event celebrated the completion of the two year project that separates vehicular traffic from busy freight corridor that previously crossed the city street.
In addition to Mayor Dutrey, guest speakers included SBCTA President Darcy McNaboe, City Council Members Carolyn Raft, Bill Ruh and Tenice Johnson, and Union Pacific Railroad Director of Public Affairs Lupe Valdez.
The new bridge was dedicated in honor of the late Paul Eaton who had served nearly four decades in public service to the City of Montclair. Plaques will be placed in the architectural pilasters at each end of the bridge in recognition of his dedication to his community.
The event culminated with a ceremonial 'first drive' across the bridge in a vehicle driven by Mayor Dutrey, accompanied by Mr. Eaton's wife. The bridge was open to traffic later that same day.
To view SBCTA's Facebook Live Recording of the Ribbon Cutting Ceremony, click here.