New San Bernardino-Downtown Station Opening December 16th
December 12, 2017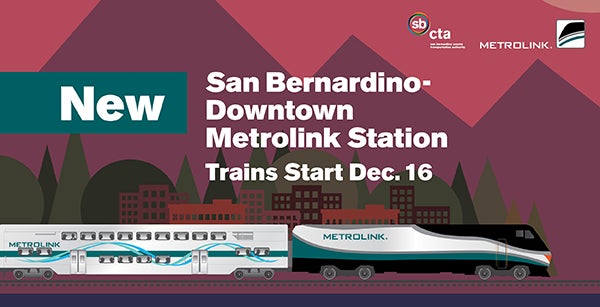 Beginning Saturday, December 16, 2017, Metrolink's San Bernardino and Inland Empire/Orange County lines will be extended one mile from the San Bernardino station to the recently completed San Bernardino – Downtown station.
On Monday, December 18th we'll be at the San Bernardino-Downtown station with Metrolink for ticket giveaways from 6 a.m. to 8 a.m. We hope to see you there!
For station schedule, visit Metrolink's San Bernardino-Downtown website.