Nominations Open for IEEP Red Tape to Red Carpet Awards!
October 18, 2016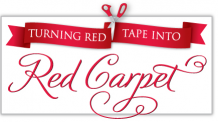 Turning Red Tape Into Red Carpet
Awards Reception
February 23, 2017
5:30 p.m. – 8:00 p.m.
The Inland Empire Economic Partnership (IEEP) will recognize the Inland Empire's outstanding public agencies that are proactively cutting through bureaucratic red tape and opening the door for business growth and success, and who work to eliminate barriers to economic growth and support job creation for the Inland Empire.
Return form via email tbooth@ieep.com