North First Avenue Bridge
November 6, 2023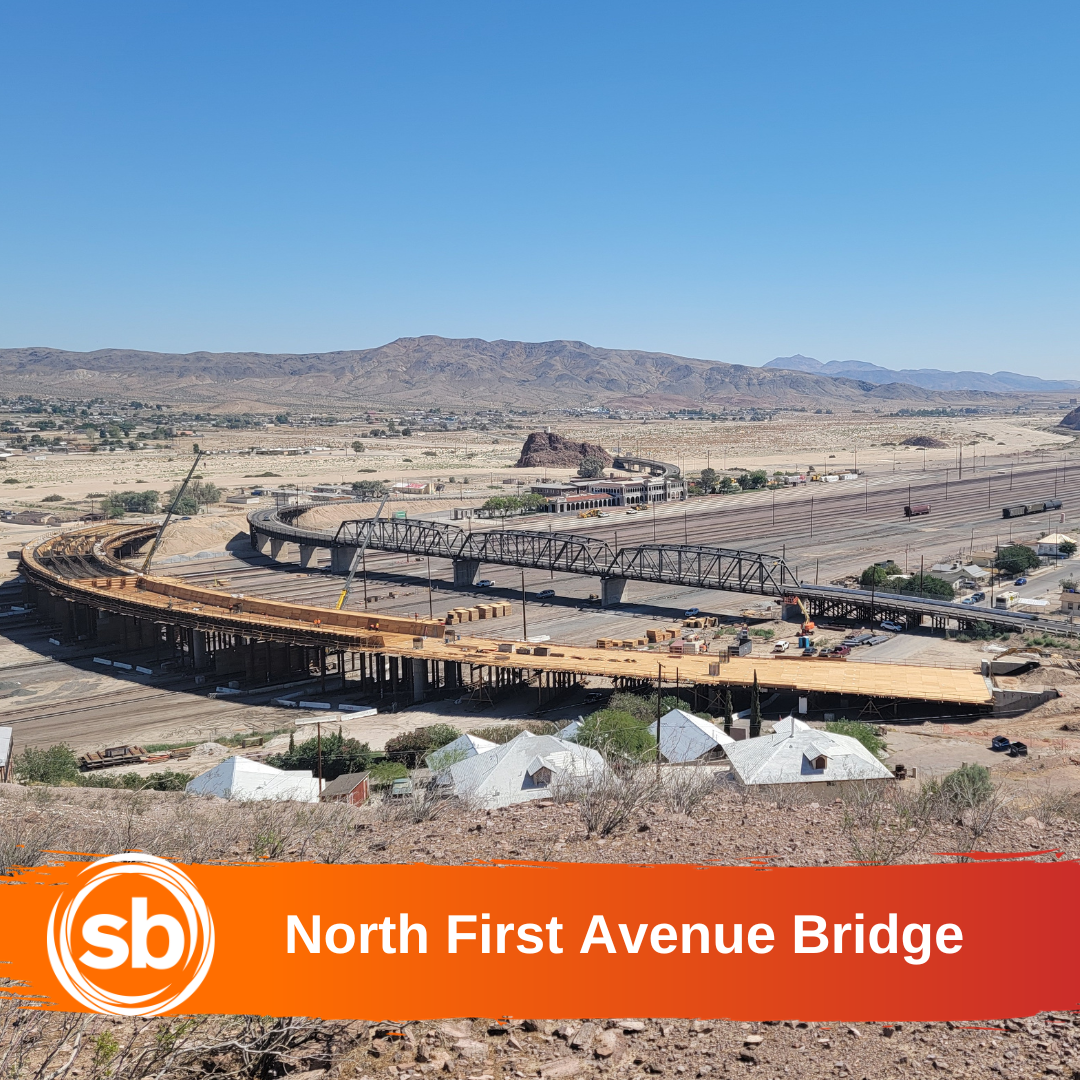 SBCTA, in cooperation with the City of Barstow and Burlington Northern Santa Fe (BNSF) Railroad, is leading the construction effort to replace the existing North First Avenue Bridge. The bridge has served as a critical lifeline for the City of Barstow and the surrounding community and serves as the main thoroughfare to essential services such as schools and hospitals as well as Fort Irwin.
The new bridge is approximately 40 percent complete. Since the groundbreaking in January 2023, crews are working to construct the new bridge including building the foundation, supports, and columns as well as retaining walls. In September, the bottom surface of the new bridge was completed, and crews are now installing steel beams and pouring concrete for the new bridge deck and framework.
The project includes the construction of new approach roadways, a new two-lane structure, and the demolition of the old structure once the new bridge is open to traffic. Scheduled for completion in fall 2024, the new bridge will enhance traffic safety, improve Americans with Disabilities Act (ADA) access, enhance pedestrian walkways, and re-establish a safety connection between the two parts of the City of Barstow – the residential north portion and the downtown business district.
The project is funded by Federal Highway Bridge Program funds, other federal and state funds, City of Barstow funds, and approximately $5.6 million in Measure I funds.
Learn more about the North First Avenue Bridge project at gosbcta.com/northfirstavenuebridge.