Omnitrans is on the Road to Zero
June 7, 2021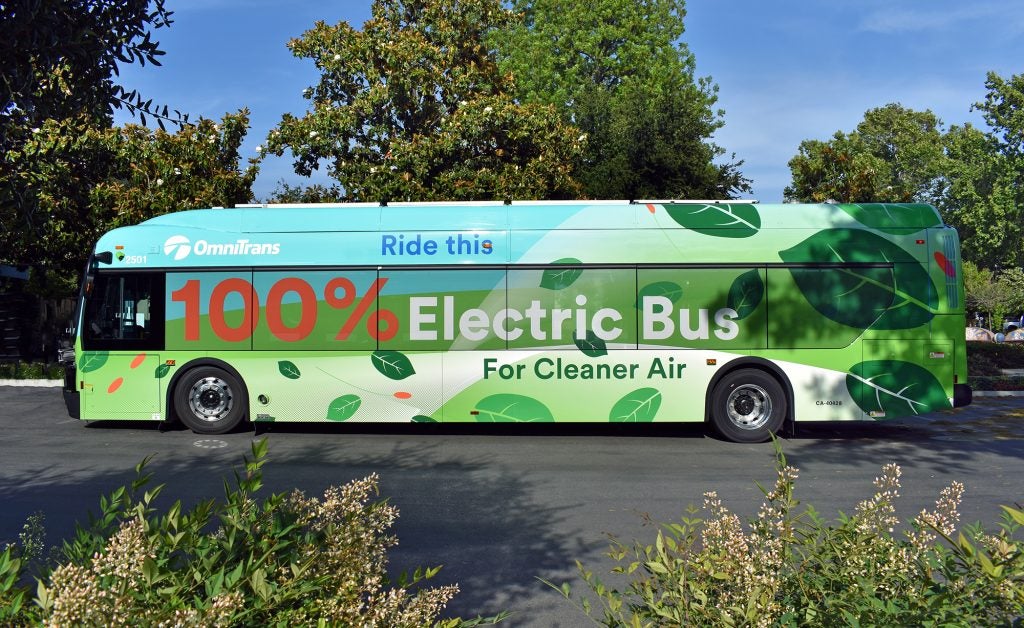 While things slowed down over the last year, the Omnitrans Maintenance team seized the opportunity to improve their bus fleet and converted more than half of their buses to near-zero emissions engines, reducing smog-producing emissions to .02 grams per brake horsepower-hour and underscoring their commitment to cleaner air for our communities.
Last week, they released their first four 100% electric buses into the wild! Due to COVID, they are not able to host an event, but would still like to celebrate with you with a fun photo contest when you spot the electric bus. You can't miss it!
How to participate:
Spot the bus out in the wild (aka on the street).
Take a photo of the bus (you do not need to be a rider).
Post it on Facebook, Twitter, or Instagram, and tag @omnitrans to make sure we see it!
Five randomly chosen winners will be contacted the week of June 21, 2021 to win an Omnitrans swag bag, including a $10 Bakers Drive-Thru gift card!
Omnitrans' new zero-emission buses are fully battery-operated, aligning with their long-term goal to provide eco-friendly public transportation to the region. By adding these buses to their fleet, along with their near-zero emission buses, they are well on their way to further reducing their environmental impact and contributing to blue skies and cleaner air in San Bernardino County for generations to come.