Pedal Past Traffic – Bike to Work Week
May 1, 2019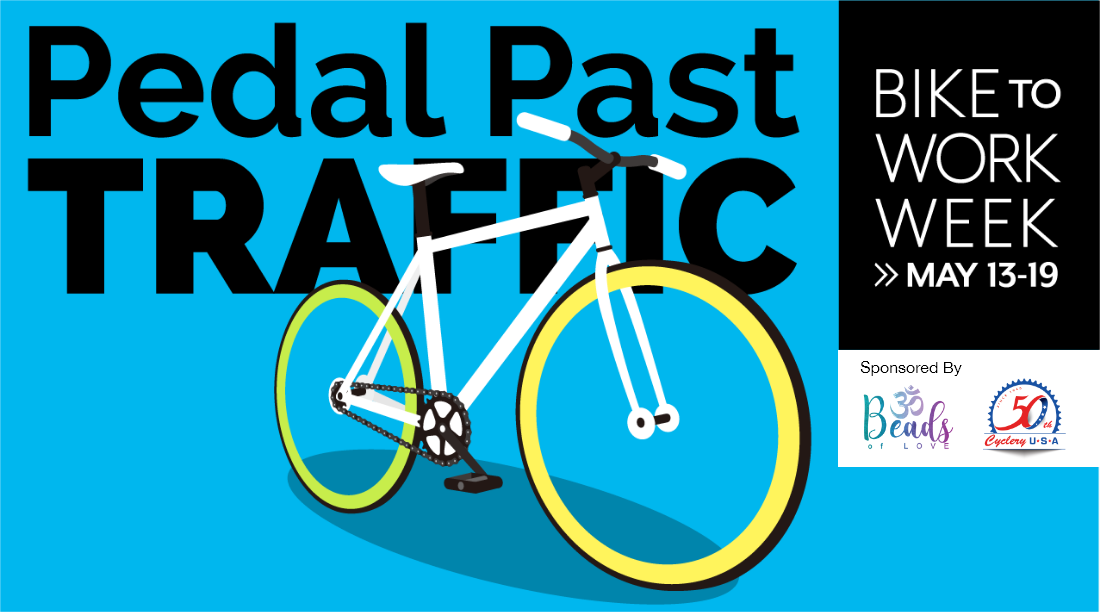 Commuting in a car produces nearly a pound of pollution for every mile*.
Riding a bike to work produces none. Zero. Zilch.
Are you ready to move on?
Ride your bike to work during the month of May – including Bike to Work Week May 13-19, 2019.
Log your trips for a chance to win a prize.
Doesn't matter if you're a new bike commuter or a seasoned pro, you could win a prize valued at up to $100.