Inland Empire Comprehensive Multimodal Corridor Plan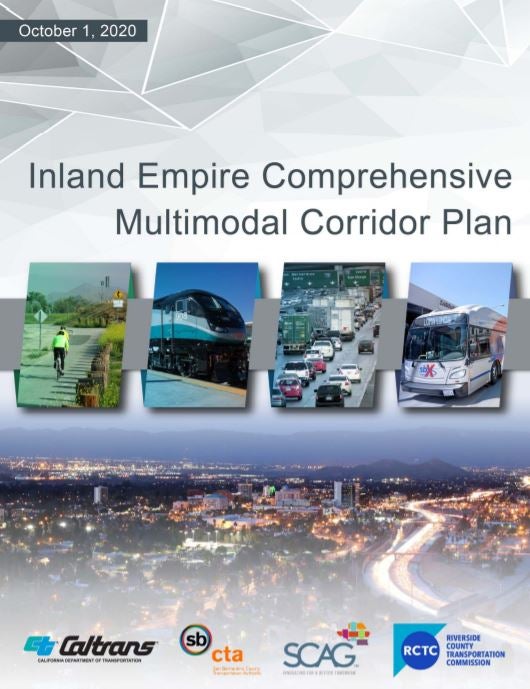 The Inland Empire Comprehensive Multimodal Corridor Plan (IE CMCP) contains goals, objectives and performance measures aimed at reducing congestion in highly traveled corridors by providing more transportation choices for residents, commuters, and visitors to the area while preserving the character of the local community and creating opportunities for neighborhood enhancement projects. The IE CMCP presents multimodal strategies across a large area from the Victor Valley to Temecula and from Banning to the LA and Orange County lines.
This area is structured into 10 smaller "sub-corridors," enabling the IE CMCP to facilitate more detailed assessments of corridor conditions with corridor specific improvement strategies, including rail and bus transit, transportation demand management (TDM), active transportation, freight bottleneck relief, transit oriented development (TOD) initiatives, complete streets, and integrated corridor management strategies that include freeway/arterial operations and safety improvements. The IE CMCP strategic partners include Caltrans District 8, Riverside County Transportation Commission (RCTC), San Bernardino County Transportation Authority (SBCTA), Western Riverside Council of Governments (WRCOG), and Southern California Association of Governments (SCAG). An Executive Summary and Final Report may be accessed from this site.