RCTC Studies Intercity Rail Service between LA and Coachella Valley
October 7, 2019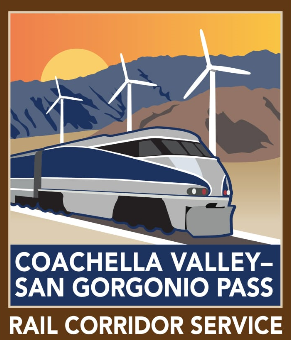 As discussions of enhanced rail service continue throughout the Inland Empire, the SBCTA Board of Directors received a presentation on the Coachella Valley – San Gorgonio Pass Rail Corridor Service Study.
In 2016, the Riverside County Transportation Commission (RCTC), in coordination with the Federal Railroad Administration (FRA) and the California Department of Transportation completed the Coachella Valley – San Gorgonio Pass Rail Corridor Service Study Alternatives Analysis (AA) Final Report, evaluating several alternatives. The AA Final Report recommended the same route used by Amtrak's Southwest Chief long-distance passenger train between Los Angeles and Colton, via Fullerton. The section between Colton and Indio follows the Union Pacific Railroad Yuma Subdivision through Loma Linda, Redlands, and San Timoteo Canyon.
Information from the study notes that travel on the I-10 corridor is becoming increasingly congested as the Coachella Valley sees increases in population, employment and tourism. An effective intercity rail service between Los Angeles and the San Gorgonio Pass/Coachella Valley will provide a new travel option that will help meet future mobility needs for residents, business and visitors. In addition, it will also service disadvantaged communities and help the region conform to air quality regulations.
For more information about the interesting rail consideration, visit RCTC on the web at RCTC.org/cvrail.