Redlands Passenger Rail Project Recognized with Awards
June 12, 2023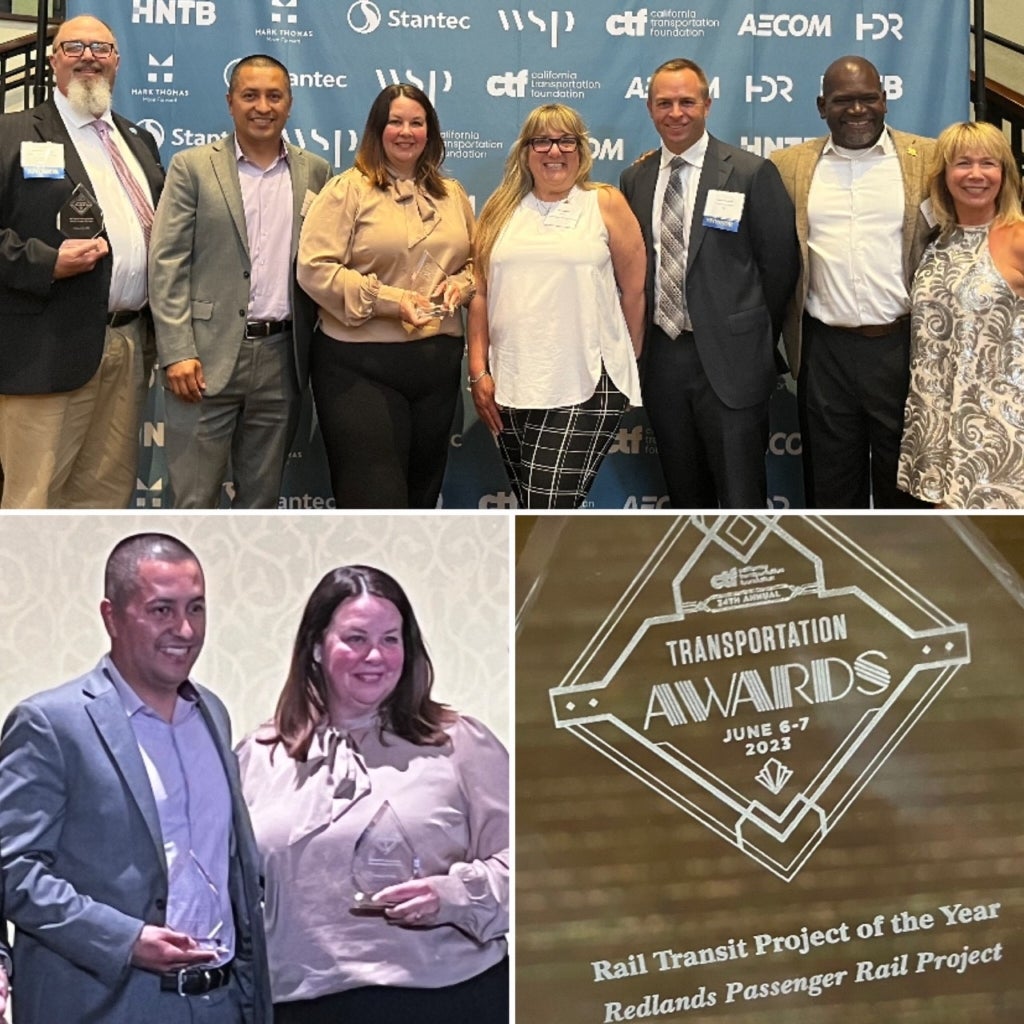 At the June Board of Director's meeting SBCTA announced that its Redlands Passenger Rail Project (RPRP) was honored with two recent awards. SBCTA was awarded the 2023 John L. Martin Partnered Project of the Year award from the International Partnering Institute. The award is recognition of SBCTA's approach to construction partnering, bringing together design and construction teams throughout the life of the project to better deliver the project in a timely and cost-effective way.
The Redlands Passenger Rail project also received the 2023 Rail Transit Project of the Year Award from the California Transportation Foundation. The award recognizes outstanding and innovative rail projects with the State of California.
Congratulations to SBCTA's Transit and Rail Programs team for their recognitions and for their outstanding work with Metrolink in bringing RPRP to service in 2022.