San Bernardino County Board of Supervisors Endorses Vision4Safety Initiative
August 1, 2018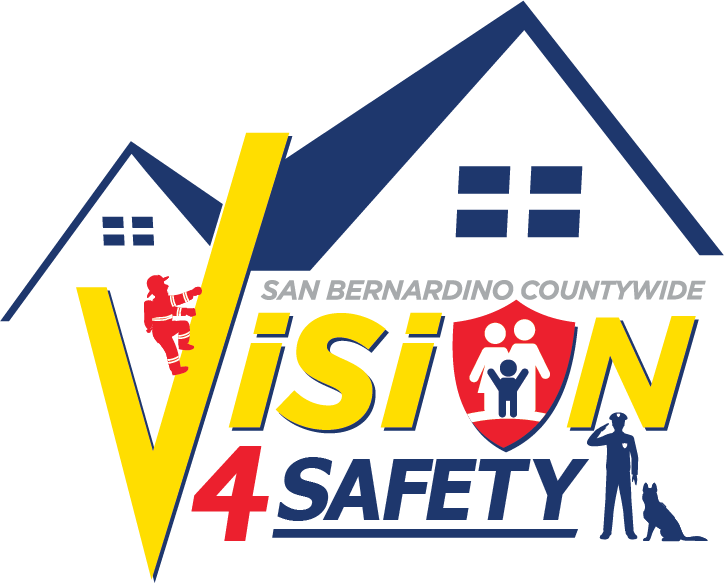 The Board of Supervisors today adopted Vision4Safety, a new campaign that aims to improve safety and emergency preparedness in San Bernardino County by connecting people to community policing, emergency response and disaster planning programs and encouraging them to follow professional tips to keep their families safe.
"We know that safe communities attract investment and opportunity to San Bernardino County and that's why we support Vision4Safety," said Robert Lovingood, chairman of the Board of Supervisors. "I encourage residents to get to know their neighbors and form watch groups – in person or online, volunteer for community emergency response teams and make sure you and your family are prepared for disasters such as wildfires and earthquakes, which are all too common in San Bernardino County."
The Vision4Safety campaign officially kicks off Tuesday, Aug. 7 on National Night Out, a community-building event that promotes partnerships between communities and police and emergency services. A listing of National Night Out events in San Bernardino County can be found at www.Vision4Safety.com. Participants in the Vision4Safety campaign are encouraged to post a photo or video or livestream on social media using #Vision4Safety. Posts will be shared on Facebook at San Bernardino Countywide Vision or on Twitter and Instagram.
For more information, visit the San Bernardino Countywide Vision website.