San Bernardino County Transportation Authority to Host 8th Annual General Assembly
June 4, 2018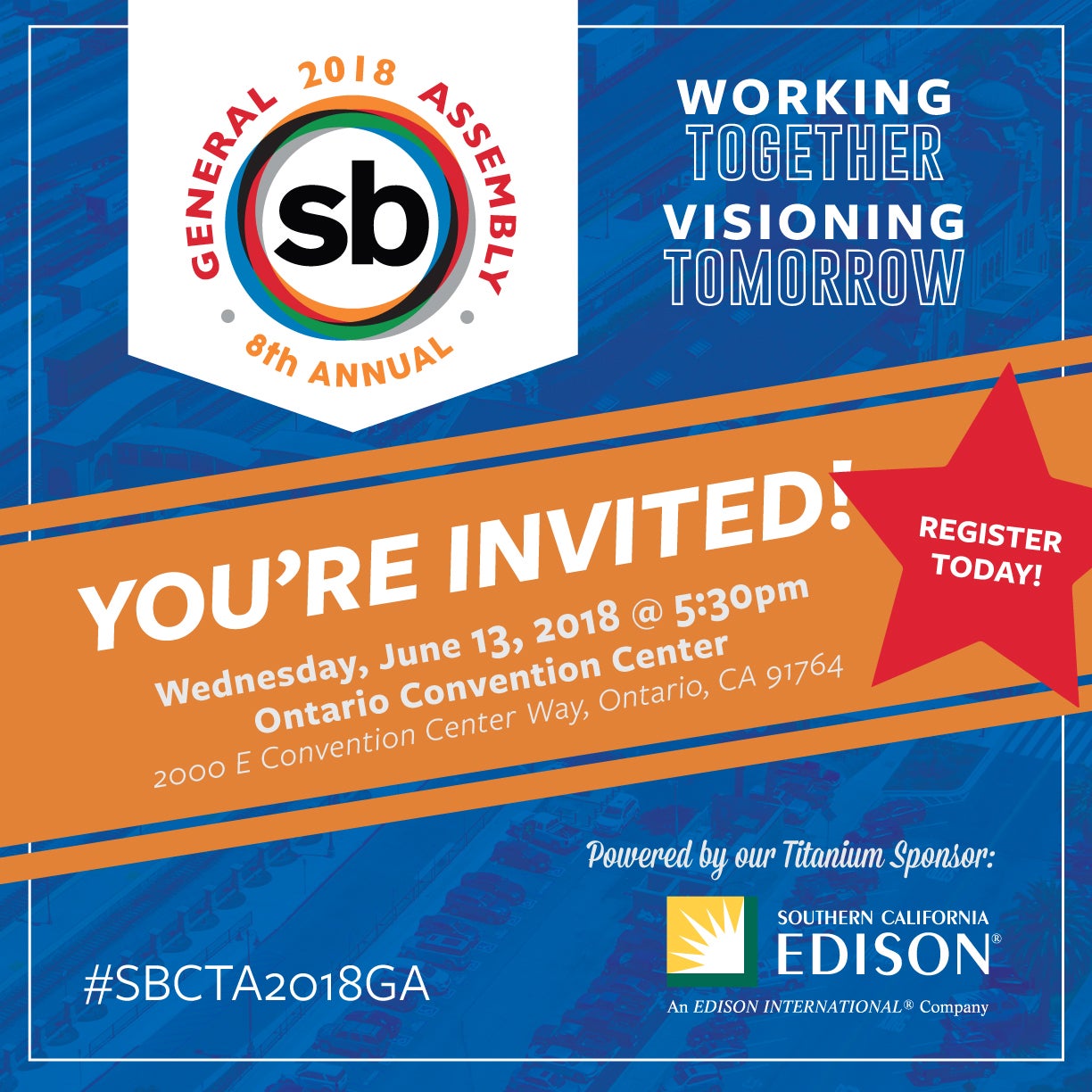 San Bernardino County Transportation Authority (SBCTA) will host its annual General Assembly Gala on June 13, 2018 at the Ontario Convention Center in Ontario. The General Assembly is an opportunity for elected officials and community leaders from the region to gather and celebrate the year's transportation accomplishments as well as the annual installation of the Board's new President.
SBCTA is responsible for cooperative regional planning and furthering an efficient multi-modal transportation system countywide. SBCTA administers Measure I, the half-cent transportation sales tax approved by county voters in 1989, and supports freeway construction projects, regional and local road improvements, train and bus transportation, railroad crossings, call boxes, ridesharing, congestion management efforts, and long-term planning studies.
Register for the General Assembly
For additional information, visit our website.