Santa Fe Station will appear in a U.S. stamp
March 6, 2023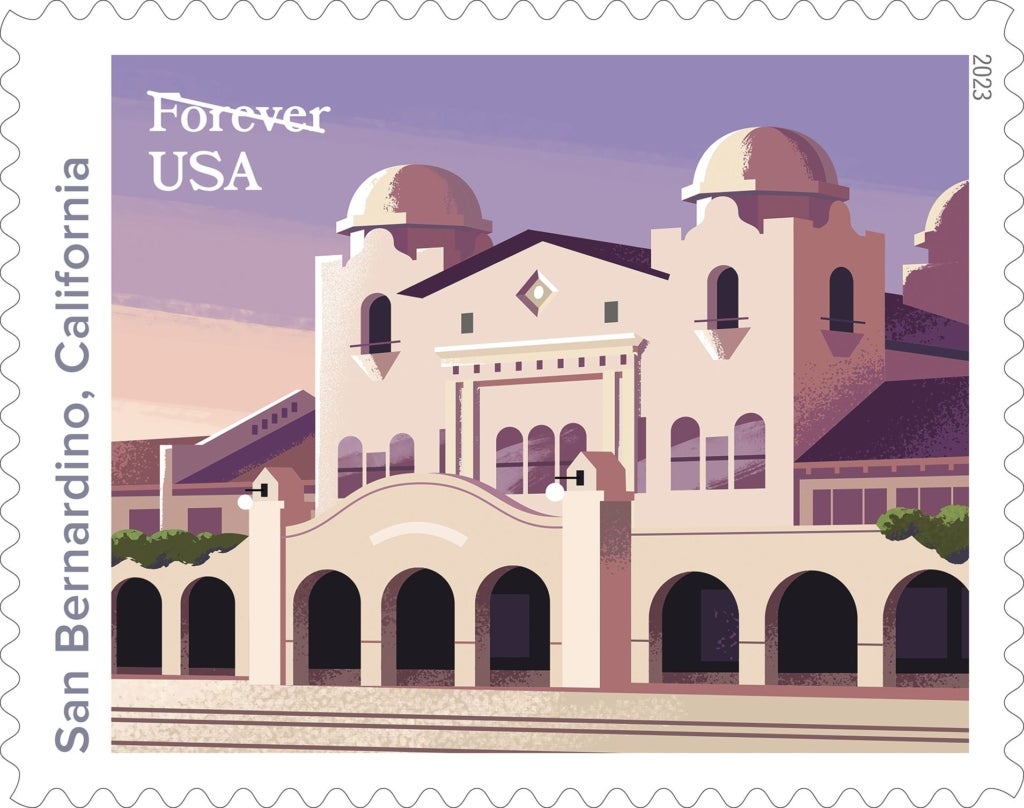 The Santa Fe Depot in San Bernardino will be featured in a new U.S. stamp commemorating the historic railroad stations across the country.
The U.S. Postal Service will honor San Bernardino's Mission Revival-style passenger terminal among five architecturally significant stations that continue to play important roles in their communities. Among the others: Tamaqua Station in Pennsylvania, Point of Rocks Station in Maryland, Main Street Station in Richmond, VA, and Union Terminal in Cincinnati.
"Noteworthy railroad stations began brightening the American landscape by the 1870s and, although many were torn down once they outlived their original purpose, hundreds survived," the Postal Service said in releasing preliminary designs for the new stamps.
"We are honored to have our beautiful station showcased for all to see. The Santa Fe Depot is an icon in our community and an important transit center enjoyed by thousands of passengers every year," said San Bernardino Mayor Helen Tran.
The Santa Fe Depot opened in 1918 and at the time was the largest railway station west of the Mississippi River. A few years after the depot's opening, an extension was added that included a Harvey House and living quarters.
Today, the Depot serves as a major passenger station for Metrolink, Amtrak and Greyhound along with bus transit stops in the surrounding area.