SBCOG at the 2023 City County Conference
October 25, 2023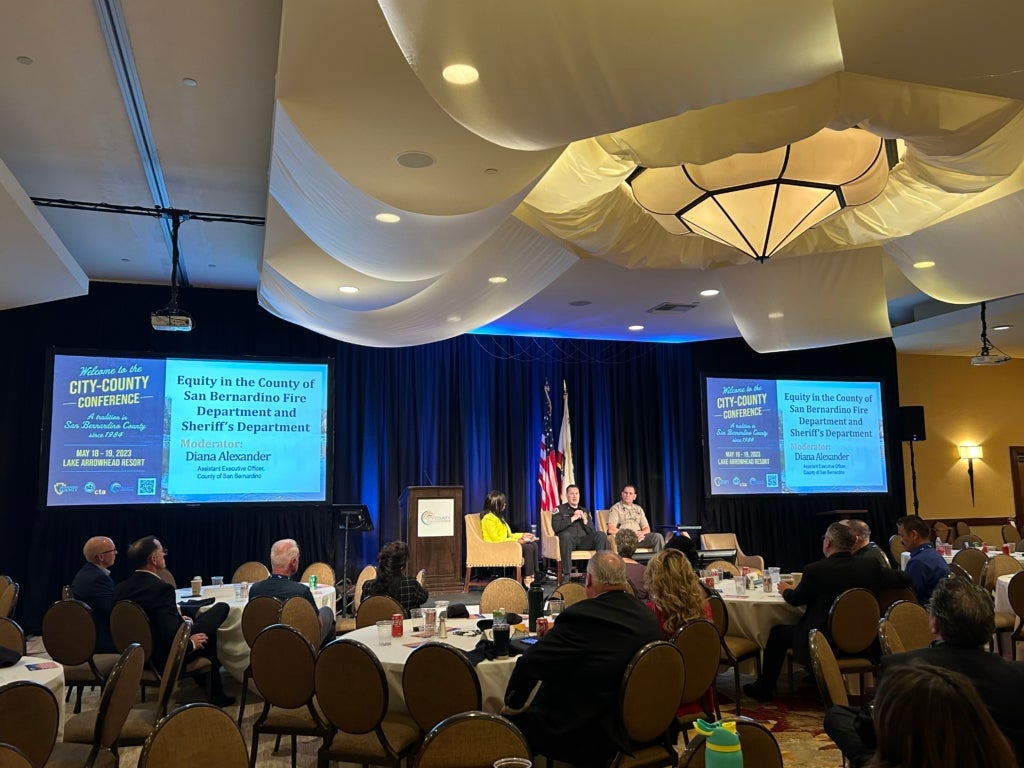 The City County Conference was held in May at the Lake Arrowhead Resort to bring together elected officials and agency staff to hear presentations about important countywide topics. SBCOG had the opportunity to organize panels on housing trusts, equity, and energy efficiency.
Charles Duggan, Jr., City Manager of the City of Redlands, moderated a panel with housing trust experts that presented on housing trust models, programs, and challenges of a housing trust. Staff from the Orange County Housing Finance Trust and San Gabriel Valley Council of Governments provided their insight into their respective region's housing trusts to inform the San Bernardino County Regional Housing Trust.
The Inland Regional Energy Network (I-REN) team presented on the opportunities and challenges in energy efficiency as it relates to the latest Title 24 CalGreen Codes, which are mandatory green building standard codes for California. Scott Ochoa, City Manager of the City of Ontario, moderated the panel, providing helpful resources for advancing local energy efficiency projects.
Equity in the County of San Bernardino Fire Department and Sheriff's Department was also a topic of discussion during the conference. Fire Chief Dan Munsey and Assistant Sheriff Sam Fisk opened up about incorporating equitable practices in their respective departments and the challenges that has brought on. Diana Alexander, Assistant Executive Officer to the CEO of the County of San Bernardino moderated the panel.