SBCTA and Transportation Partners Celebrate Completion of the Downtown San Bernardino Passenger Rail Project
December 5, 2017
San Bernardino – The San Bernardino County Transportation Authority (SBCTA), Omnitrans, Metrolink and the City of San Bernardino announced the completion of the Downtown San Bernardino Passenger Rail Project.
"We are excited to complete the Downtown San Bernardino Passenger Rail Project," said SBCTA Board President Alan Wapner.  "The extension of Metrolink service to downtown San Bernardino will offer local residents more transit options and bring in new patrons for local businesses."
"It also paves the way for our future commuter rail system to the City of Redlands and continues our commitment to new and innovative public transit in San Bernardino County," concluded Board President Wapner.
"The new Tier 4 locomotive is Metrolink's future and ours here in the Inland Empire. It is the cleanest, most powerful and safest diesel locomotive in the nation," said Metrolink Board Chair Andrew Kotyuk. "When all 40 are deployed, it will be equivalent to reducing the annual emissions of 31,320 vehicles. They're also more fuel efficient than standard locomotives."
Beginning Saturday, December 16, 2017, Metrolink's San Bernardino and Inland Empire/Orange County lines will be extended one mile from the Santa Fe Depot to the recently completed San Bernardino Transit Center (SBTC). Serving as a key, multi-modal transportation hub, SBTC links a variety of transportation options including several Omnitrans local routes, the sbX Green Line, and neighboring transit agencies: Pass Transit, Mountain Transit, and Victor Valley Transit Authority (VVTA). In addition, Riverside Transit Agency (RTA) connections will begin in January 2018.
In addition to the extension, this project included building a new safe pedestrian overpass at the Santa Fe Depot and grade crossing safety improvements. Arrow, the forthcoming passenger rail service connecting San Bernardino to Redlands, will enhance rail connectivity beyond San Bernardino when it launches in early 2021. This project represents more than a decade of a visioning partnership between SBCTA, Omnitrans and Metrolink.
SBCTA and Metrolink initiated the project in 2014. The approximate three-year project was funded in part by Federal, State and Local sources, including approximately $23 million from the Federal Transit Administration, $36 million from State sources and $64 million Measure I and Local funds from SBCTA.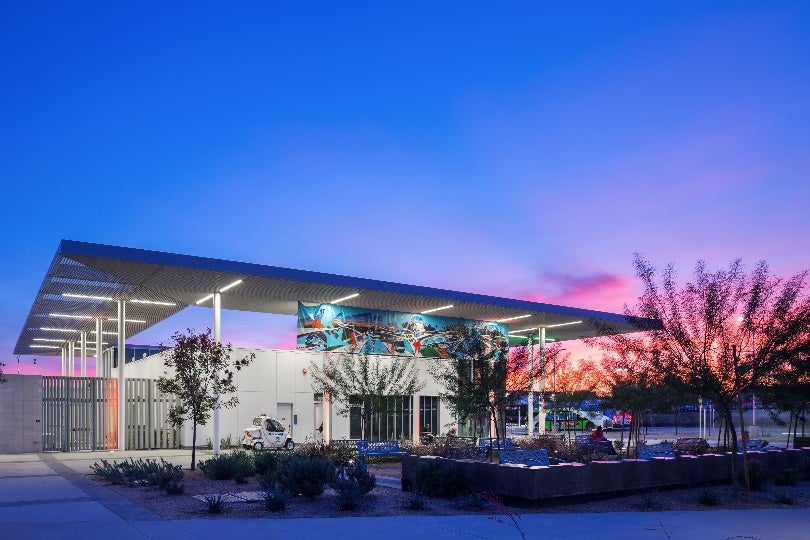 San Bernardino Transit Center serves as a key, multi-modal transportation hub linking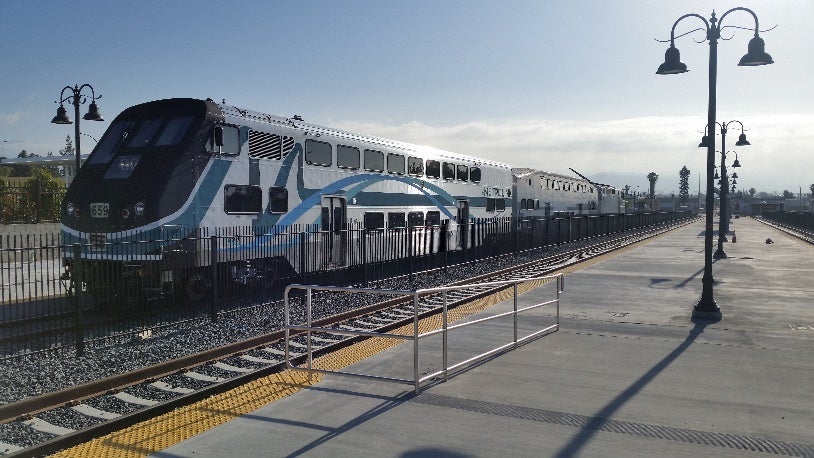 Metrolink train service extended one mile from the Santa Fe Depot to the San Bernardino Transit Center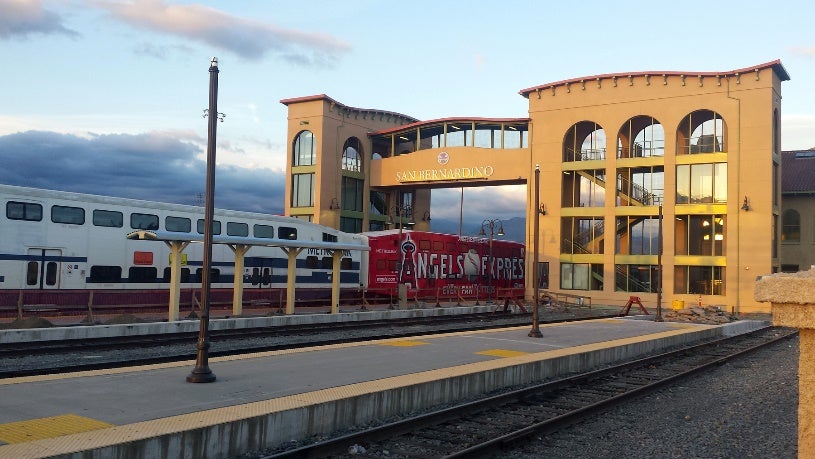 New pedestrian crossing at the Santa Fe Depot
####