SBCTA Approves Omnitrans Short Range Transit Plan
June 12, 2023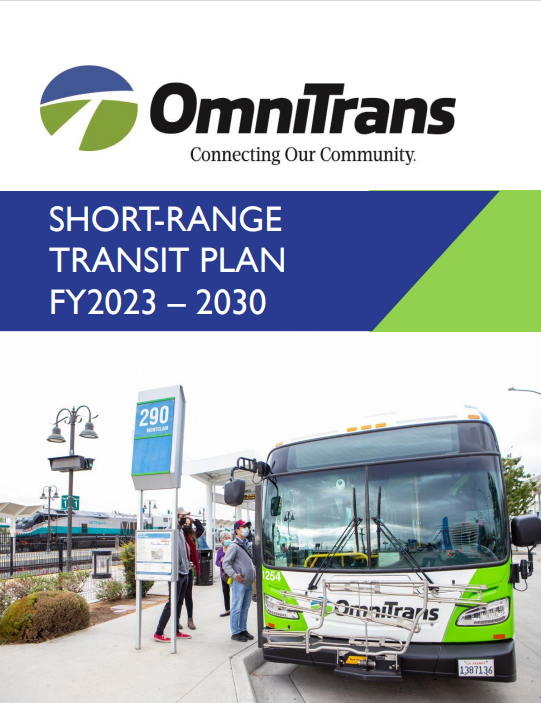 The San Bernardino County Transportation Authority (SBCTA) requires each transit agency to prepare a short-range transit plan (SRTP), which is typically a five-year operating and capital plan. Operators update their SRTP based on current funding projections, from SBCTA, as well as performance trends analyzed through the SRTP process.
Through the collaboration with SBCTA, Omnitrans' projected financial position remains balanced in both operating and capital forecast through 2030. The majority cost over this time period continues to be the operational cost; however, there is an increase in capital due to Zero Emission Bus (ZEB) requirements.
During the time period of this SRTP, Omnitrans will be working on the following key components:
Service Resumption
sbX Purple Line (West Valley Connector Project
ZEB Implementation
Improving Frequency
Introducing Innovative Services
Fare Technology
Enhancing Bus Stop Amenities
Click here for more information on the Omnitrans SRTP, or visit them on the web at Omnitrans.org for everything you need to know about this premium transit provider.