SBCTA Blog – Summer Travel with FasTrak®
July 27, 2022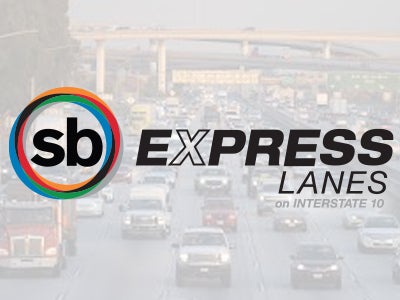 FasTrak® can make getting around southern California easy for locals and visitors alike – especially for day trips, road trips and weekend getaways. Here are some ways you can use FasTrak in and around SoCal's local freeways while you travel throughout the region this summer.
Headed to the beach with no account? No Problem – The Toll Roads of Orange County allows drivers to pay tolls online or via The Toll Roads app within five days of using the 73, 133, 241 or 261 Toll Roads and all you need is your license plate number.
Hosting guests? – You can temporarily add your guests' vehicle's license plate number to your FasTrak account to pay their tolls.
Express lanes and toll roads provide a choice to bypass traffic on southern California's congested freeways – they're there when and if you need them. San Bernardino County will welcome its first express lanes on I-10 next year, between the Los Angeles/San Bernardino County Line and I-15 interchange. The SB Express Lanes on I-10 will include two tolled lanes in each direction in the median of the freeway, relieving congestion throughout the corridor and providing trip reliability and time savings for those who choose to pay a toll and use the Express Lanes once they open in 2023.
Running through the cities of Montclair, Ontario, and Upland, construction crews continue to work throughout the ten-mile corridor on demolition and reconstruction of bridges, retaining walls, sound walls, utility relocation, and pavement rehabilitation. Learn more by visiting goSBCTA.conm/i10corridor.