SBCTA Board Celebrates Annual "Hawaiian Shirt Day"
June 9, 2022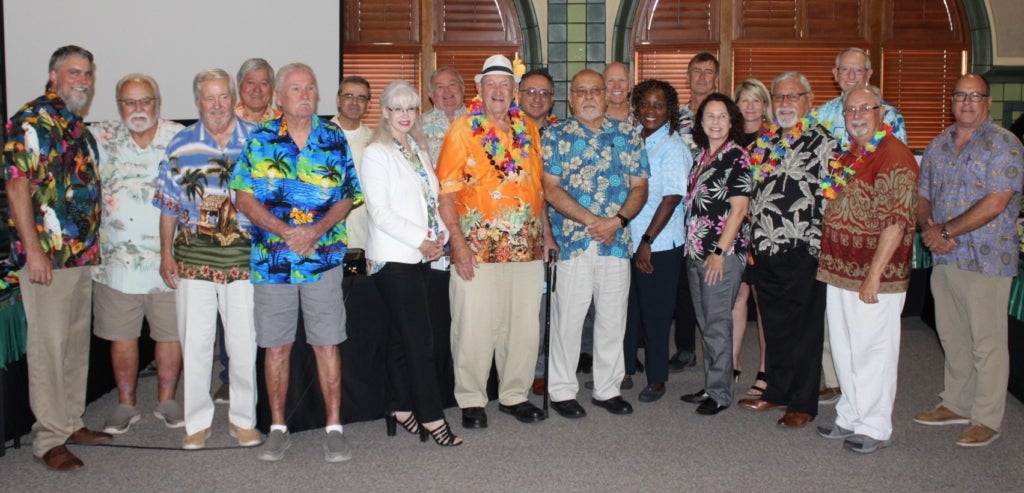 If it's June, then you know SBCTA is in the Aloha spirit. The SBCTA Board of Directors celebrated their "Hawaiian Shirt Day" again this year at their meeting on June 1st. The annual tradition sees Board members discard their typical business attire in favor of colorful tropical themed shirts and dresses.
2022 is the 11th year the SBCTA Board has celebrated the event. The tradition's origin dates back to 2011 when then new Executive Director Ray Wolfe took note of Twentynine Palms Councilman Jim Harris' habit of wearing Hawaiian themed shirts to Board meetings. Dr. Wolfe challenged Councilman Harris to see who could wear the best Hawaiian shirt. Councilman Harris, delighted in the idea, extended the challenge to the entire Board.
Every year since, Board members wear their most colorful and unique tropical themed outfit to the June Board meeting.  The tradition has since spread to SBCTA staff members and even members of the public in attendance.  Board members vote on which member has the best showing and the winner is awarded lunch with Councilman Harris and Dr. Wolfe.
Even though Councilman Harris left the SBCTA Board in 2015, he annually attends the June meeting to congratulate the winner and take a ceremonial photo. Winners also have their photo, in their winning outfit, posted in the reception area of SBCTA. This year's winner was Mayor Ed Padget from the City of Needles.