SBCTA Expands Annual Expo to Enhance Small Business Opportunities
September 13, 2023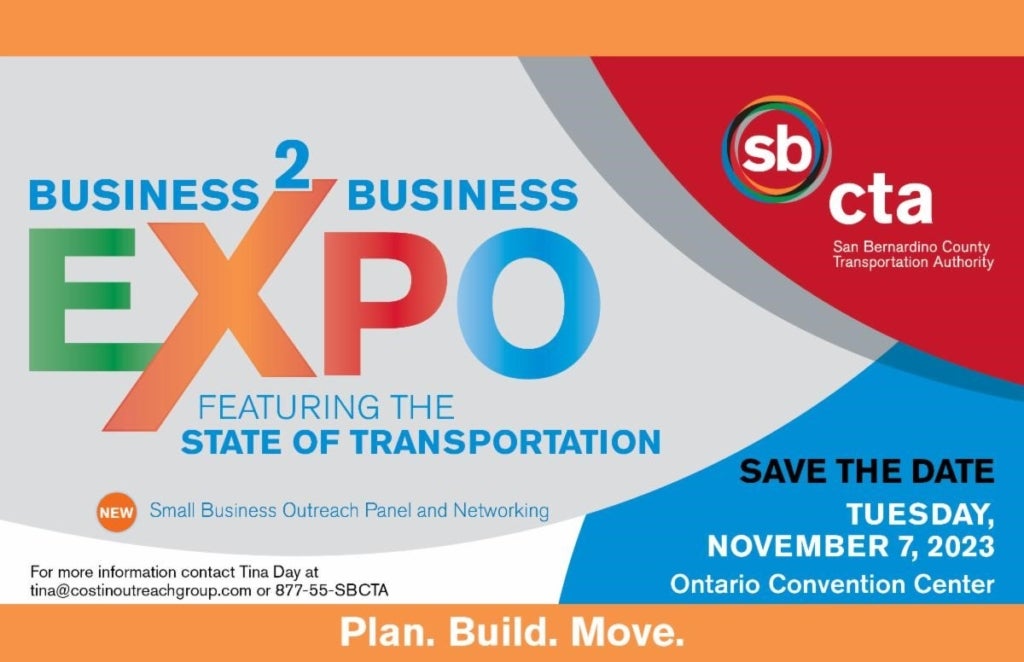 The annual SBCTA Business 2 Business Expo is held at the Ontario Convention Center with the goal of connecting prime and subcontractors for future teaming opportunities, enhancing awareness of local labor, and educating prospective bidders on contracting opportunities through SBCTA. This event has a focus on transportation, which represents the type of projects SBCTA designs and builds. The event is incredibly successful and draws in more than 300 attendees. This gathering of representatives from throughout the industry includes a State of Transportation address and networking opportunities.
By implementing a new element, the SBCOG-supported Small Business 2 Business panel and networking, the goal is to provide a forum for the gathering, engagement, and networking of small business throughout the region. SBCTA recognizes and appreciates that the key to success of this feature will be the participation of its member agencies. Small businesses seeking government contracts may see enhanced success in gaining those contracts through the city and county procurement processes.
As such, the small business element will focus on connecting the small businesses with SBCOG's member agencies as well as with resources available to them in the forms of non-profits and non-government organizations, such as Inland Economic Growth & Opportunity and Chambers of Commerce. The panel discussion will be designed around upcoming procurements and tips on how to be successful in the procurement process. The panel will be composed of procurement and project management staff from our agency's members that will be able to provide clear perspective from the agencies themselves. In addition, small businesses will have the opportunity to network with resources and other businesses.
The event is scheduled for November 7, 2023, and attendance is free. For more information about the SBCTA Business 2 Business Expo, visit goSBCTA.com.