SBCTA Office Holiday Schedule
December 18, 2018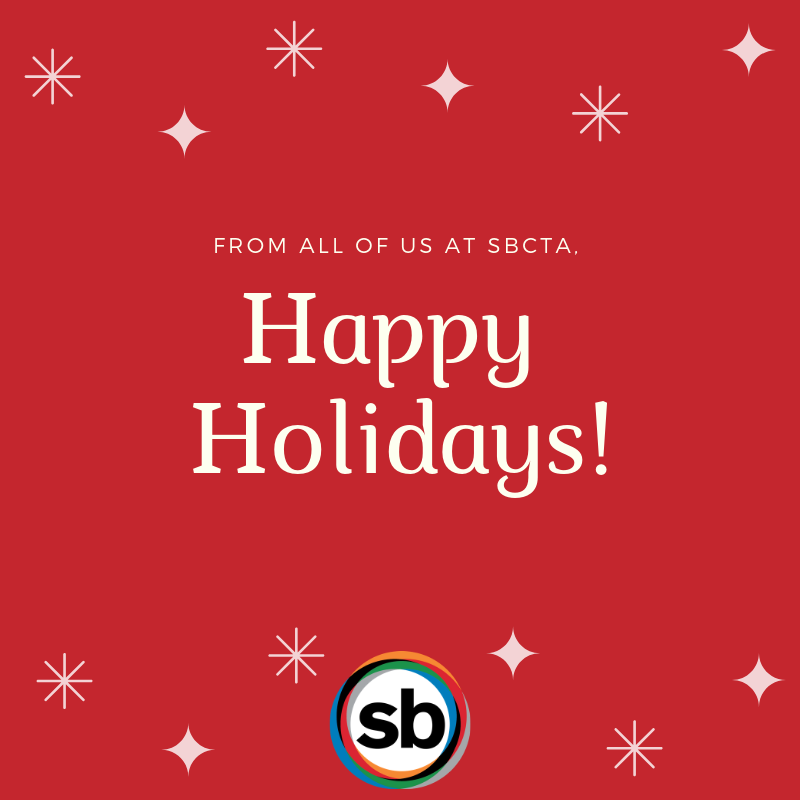 SBCTA Offices will be closing to the public beginning Monday, December 24, 2018 and will reopen on Wednesday, January 2, 2019 for the holiday season.
In January, the Board of Director's meeting has been moved to January 9, 2019 at 10:00 a.m. due to the New Year's Day Holiday. All committee meetings, except for Metro Valley Study Session, have been cancelled in January and will reconvene in February.
To see a complete schedule of our 2019 meetings, click here.