SBCTA Participates in Alliance for Education
March 8, 2021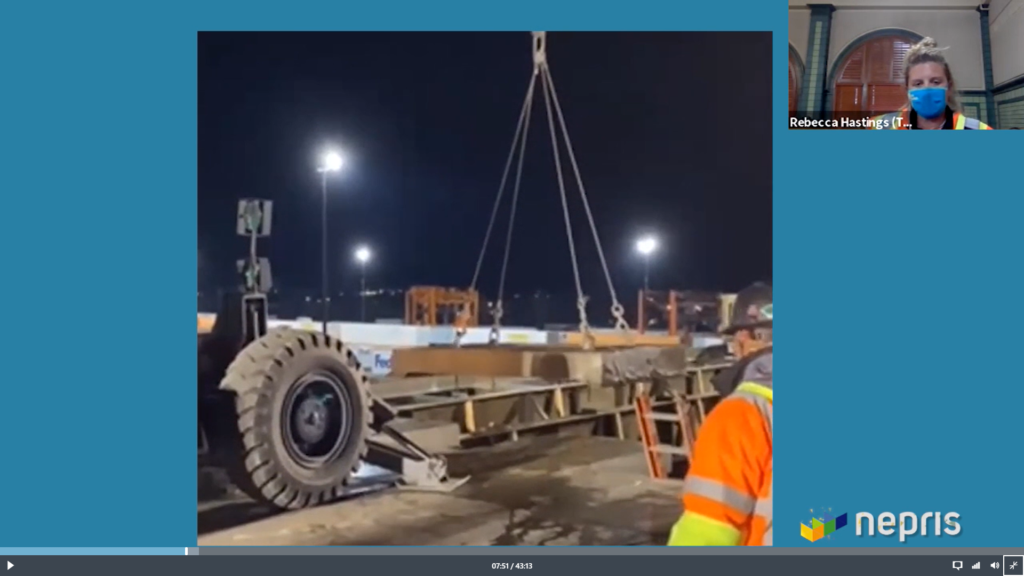 In December 2019, SBCTA joined the Alliance for Education for a half-day STEM session that provided San Bernardino County school instructors hands-on information about the process used to design, disassemble and reconstruct the new Mt. Vernon Avenue Bridge over the BNSF intermodal yard in San Bernardino.
The goal of the workshop was to prepare instructors to use this time to develop concepts to be taught in the classrooms and in return provide feedback to project engineers. Last month, project engineers created a lesson plan to use on Nepris, an online tool that connects educators and learners with a network of industry professionals. Nepris provides a virtual interactive learning environment, bringing real world relevance and career exposure to students. It is being used in some of the school districts of San Bernardino County.
During this session, students were guided through the phases of the disassembly and reconstruction process of the Mt. Vernon Avenue Bridge. Professionals also demonstrated how their background in STEM applies to the transportation improvement over the Burlington Northern Santa Fe Railroad yard.