SBCTA Seeks Web Maintenance Consultant for SBCTA/SBCOG Website
May 8, 2023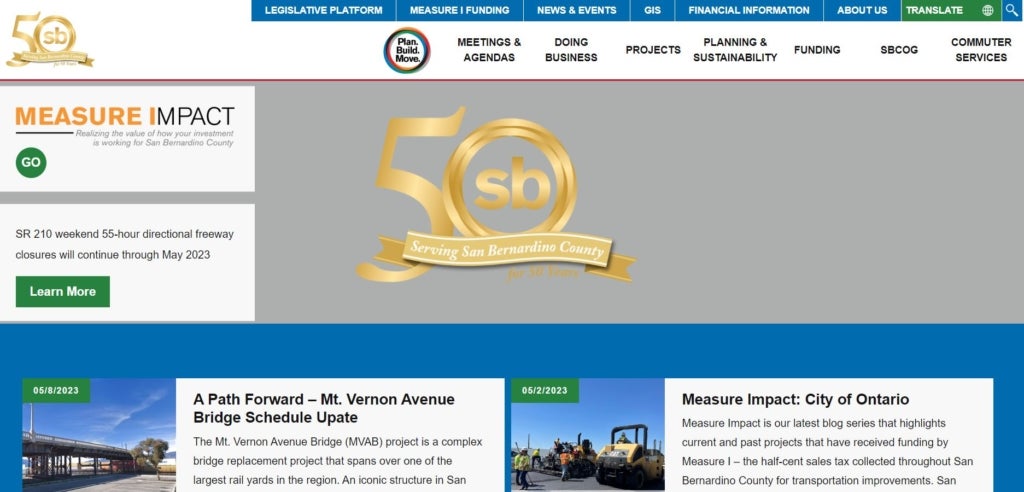 The San Bernardino County Transportation Authority (SBCTA) uses a website that is designed to provide the public with up-to-date information about the agency as well as a variety of administrative elements of the organization. The site has become the primary portal for the public to stay connected with the SBCTA Board of Directors meetings, procurement opportunities, project details and public outreach materials, planning documents, financial reports, and calendar details.
A user-friendly website that is an efficient and effective tool for communication with the public is critical to the agency. As such, the Legislative & Public Affairs Department seeks to identify well-qualified vendors to support the agency for website support services. The successful vendor will receive an agreement for three years (plus options for two one-year extensions) to work in conjunction with the Legislative & Public Affairs Department to provide the best possible website experience for the public.
Visit the SBCTA Bids & RFPs website here for more information about this procurement opportunity.